Okay, I am finally getting around to posting about last weekend... and the weekend was definitely worth posting about!
*Sorry it took so long Debs!*
For someone who was not looking forward to turning 27, there sure was a whole lot of birthday celebrating going on for TK! It's okay, he is worth every little piece of confetti =)
We cut out from work early on Thursday and made it to California in enough time to have dinner with the fam. Tim was super stoked to spend some quality time with his family and the dinner was lovely.

Friday we ate lots of delicious
cheese rolls,
and shopped for supplies so that later that night we could get our PARTAY on!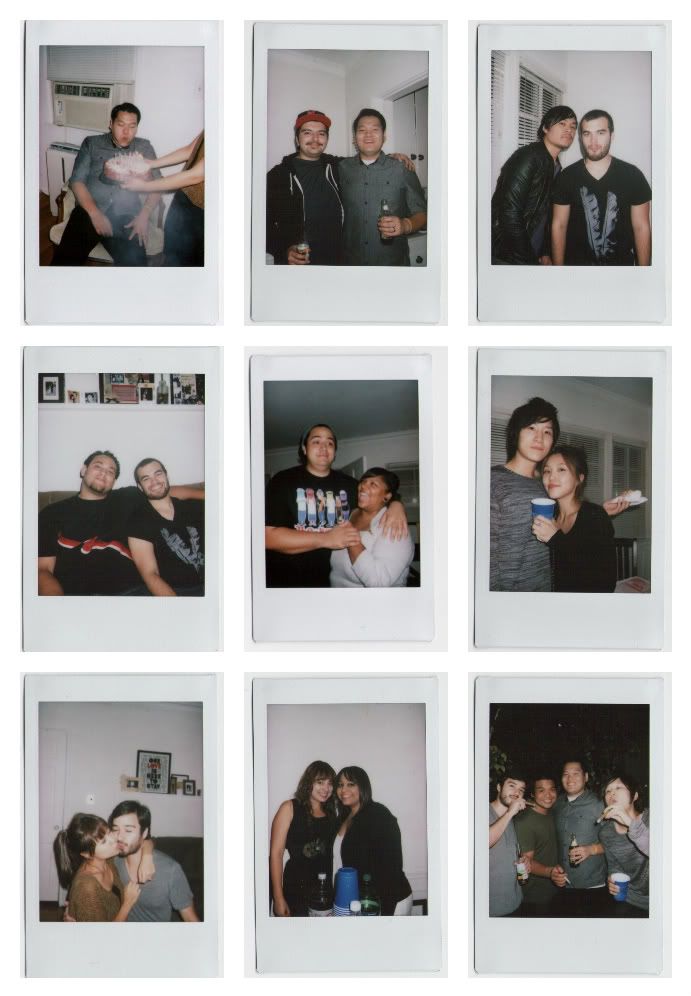 We had a super good time hanging with our closest friends and Tim felt super special that everyone came to celebrate with him and gave him gifts of what he loves the most.
I know what your thinking, kinda weird that everyone gave TK pictures of me right? But actually it was more of the other things he loves,like blue-rays and comics. Whatever.

Saturday we laid around in our pj's eating left over cheese rolls until about 4 then hopped on the Metro to Universal for
Universals Hollywood Horror Nights.
I am not frightened easily (unless of course there are robotic animals in my presence... a story for another time) but it was good fun watching everyone else get scared.
I did not get any pictures of the night so I will share this one taken before we left...


This is buster. The one with the black and white fur. All you friends of the feline will gasp when I say this but, I really dislike cats. For real y'all. My first experiences with them as a kid were no bueno and I guess I just never moved past it.
Kanine 4 lyfe for this girl.
Now with that said, I love Buster.
He is one heck of a ball of fur. Silly and cute and he for some reason does not creep me out.. entirely.
Not to mention, Buster and Murphy are most def brothers from another mother, so I sort of have to love him by default.
Oh, Sal is pretty cool too (and sal poodielove is his namesake!)

Back to the weekend.

Sunday we met up for our usual "Let's have lunch so we can hang out one more time before we leave" lunch. We grubbed on Chinese from one of our fave old school little joints and Debs bought creamsicles for everyone and we stood in the restaurant/grocery store plaza and ate them like it was no ones business.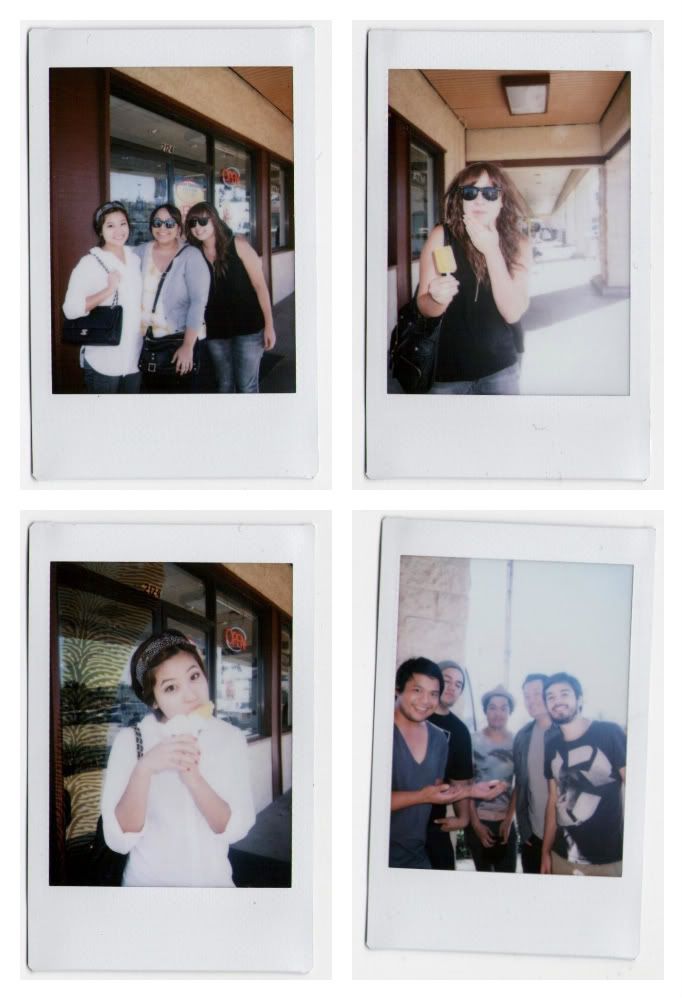 Good times, the BEST of friends and a great weekend. You can't ask for more =)

Note: although, on the way home we got a bit more we def did not ask for. Being the Korean speed racer he is, TK got clocked going 20 over the speed limit and was unsuccessful at batting his eyes out of it.
He actually tried too, in the softest, most sincerely apologetic voice possible...
"OH NO! 90!Oh, that is too fast officer! I am reallllyyyyy sorry about that"