This weekend I:
Spent lots of quality time with my husband
Thrifted
Celebrated my darling grandmothers 74th birthday
Cuddled my pups
Basically had a great weekend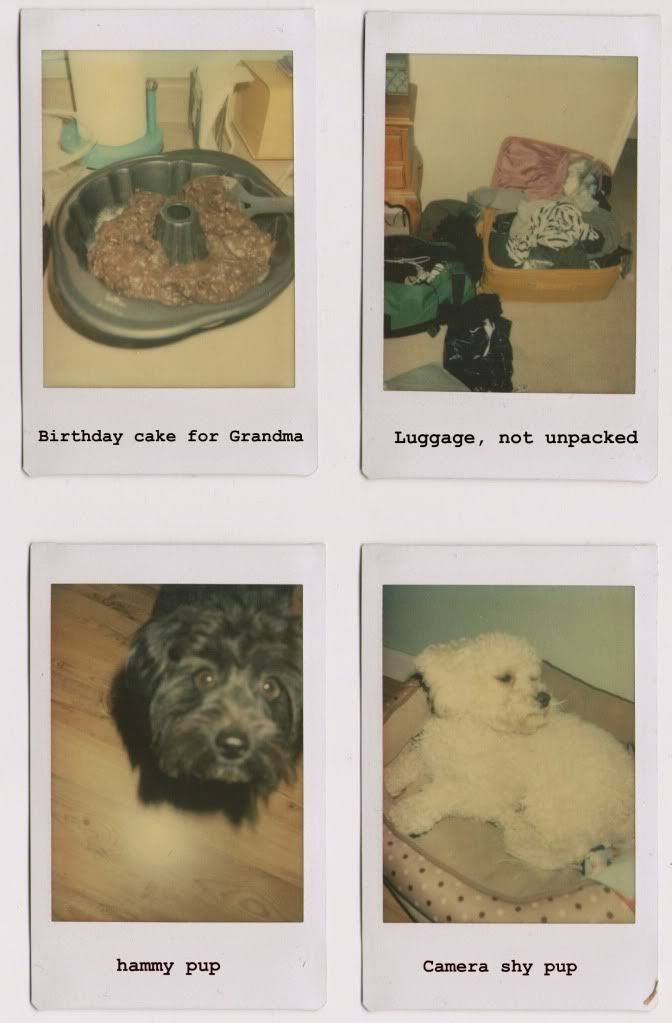 I realize it has been quite awhile since I posted an instax weekend and I had a few requests for it.

I know what your thinking, people actually read this blog enough to make requests? I was just as surprised.
As a thank you for your patience, here is a racy photo of TK.
I am in serious trouble.

Note: There is pretty much nothing TK hates more than being walked in on while using the bathroom. I have no idea how we are still married.
Note 2: The cake above is pretty delicous. In fact, it is called "Better Than Sex Chocoloate Cake". I will gladly share the recipe and let you be the judge. This post might be getting inapppropriate. I'm out.