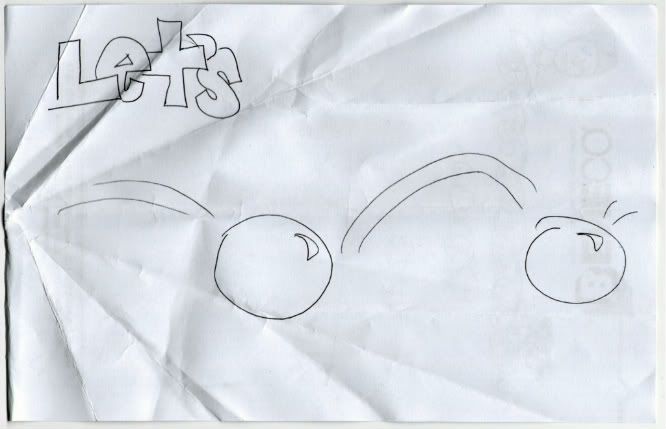 Emily
delivered the above message to me via paper airplane to notify me she was ready to leave the office. There was no hesitation from me...so we bounced.
I had a bit of a difficult week, so the long weekend is much appreciated. I was really looking forward to heading to L.A. this weekend, but Tim is sorta an important person at his office and has to make an "appearance" somewhere, and that is going to keep us in town. I have been kinda homesick for L.A. and my friends so I am a bit disappointed but I am planning on making the most of this weekend. I am planning on doing the following:
- Organizing my closet and bedroom
- Baking tasty treats
- Wearing my new dress
- Party at
Emily's
Saturday
- Talking TK into going to Ikea
- Finishing up the last few episodes of Bones
Here are some links I enjoyed this week:
Zooey Deschanel has teamed up with her best pals and has put together something super cute,
hellogiggles.com
I am loving the sneak peaks of
Jenny Gordy's
new Wiksten line. Like
this
and
this
and
this
Dani's
tablecloth curtains
are so cute and creative!
This
site
has kept me laughing all week long. My favorite
here
. Thanks for sharing Em!
This new to me
blog
is quickly becoming one of my faves. Kate has the prettiest dresses, like this one
here
.
Funfact- I am sorta in love with Jay-Z. I am digging his new
blog
and thought this
video
of his lady was pretty sweet.
I am looking forward to watching
this
and
this
. Via
CROMEYELLOW.COM
What are your weekend plans? Whatever they may be, hope you have fun!
Happy Friday!