This is my friend Nessa.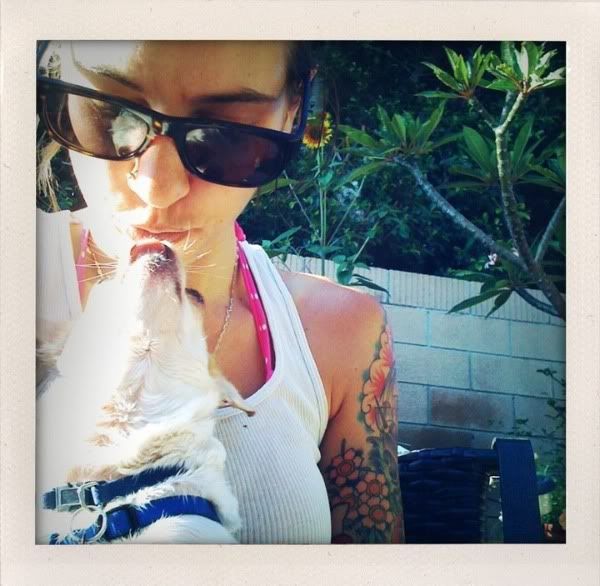 I am pretty sure it is a fact that she loves animals more than she loves people. Nessa does great things to save animals and spends lots of her time fostering and searching to find them homes. I decided that I wanted to try and help her out a little bit. I know not to many people read my lil ol' blog, but it does not hurt to try and find one of these sweet furry friends a home.
Today, I would like to introduce you to Ginger.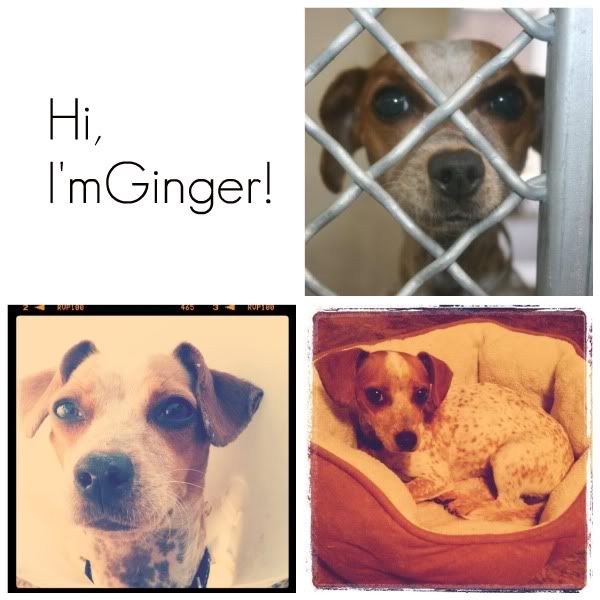 Ginger is between 1-2 years old and is as sweet as can be! She is a very fun-loving easy going, affectionate and playful Dachshund/Chihuahua mix. Ginger came into the shelter as a stray and is currently being loved on at Nessa's house until she can find a forever home. Ginger is currently located in the Los Angeles area but can be adopted out of state.
(Transportation may be available)
If you have fallen in love with that adorable little face and would like to make Ginger a part of your family (or another dog!) contact Nessa Hughes at

nessasaur@gmail.com

or 310-956-0439


Also- The Shelters that Nessa works with are looking for any old animal essentials you might have lying around that you are no longer using. Collars, shampoo, food, clothes,- you name it- If you would like to donate you can contact me at
brikim223@gmail.com
.
* We would like to post a new pup each week so, if you know of a pet that is looking for a loving home, let me know!