I don't drink alchohol. Any kind really. I have an allergic reaction when I do and it is quite uncomfortable. I don't think anyone understands just how uncomfortable it is because they are always trying to get me to drink and "get use to it" haha. Mostly this
person,
but I love her.

Anyhow, Tim can drink like a normal person and I always feel bad that I cannot enjoy a drink with him every now and then. He very sweetly went and purchased me a six pack of root beer so I could hold a bottle and play the part.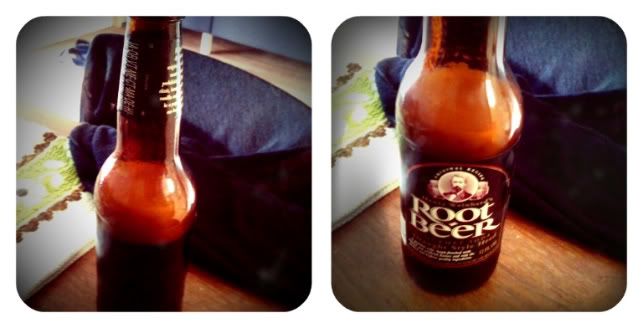 Its the little things I tell you...


Then today I get this:

TK- you look very nice today Bri, very homely

BK- What?