Saturday I had the pleasure of co-hosting a Baby Shower at my home with my Mom and Aunt for my cousins wife.
Even though the heat was edging towards 90 all week, it was decided to set up outside and cross our fingers for a nice, maybe even cool, day. We got lucky and even had a breeze!
My backyard has definitely been a neglected space since we purchased this house so I was a little concerned about having it back here. TK did a lot of cleaning up for us and my awesome Mom, party planner extraordinaire, transformed the spot into something super cute and special.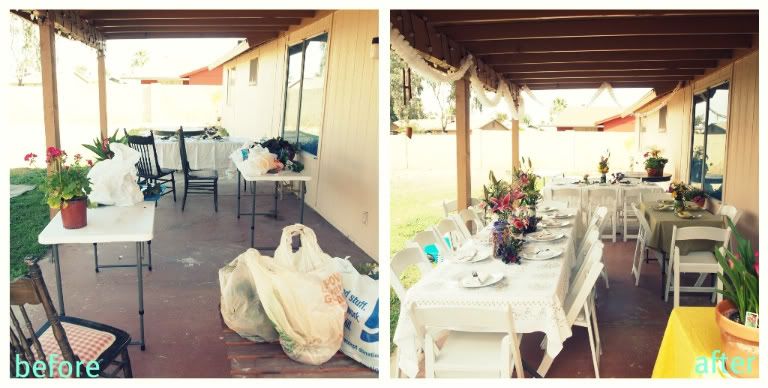 She used a ton of fresh flowers to prepare the centerpieces



They came out so beautiful and the table settings were lovely with vintage plates and napkins and vintage tea cups filled with flowers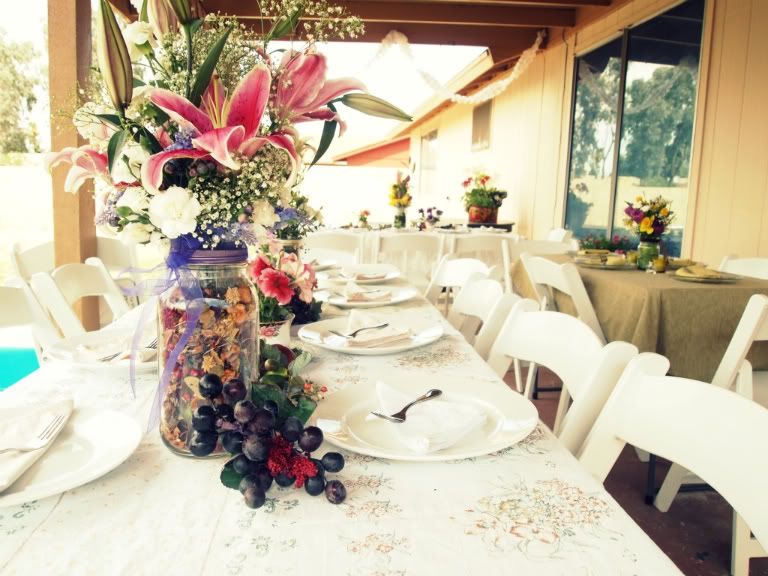 It was great to be surrounded by all the wonderful women in my family and some great friends too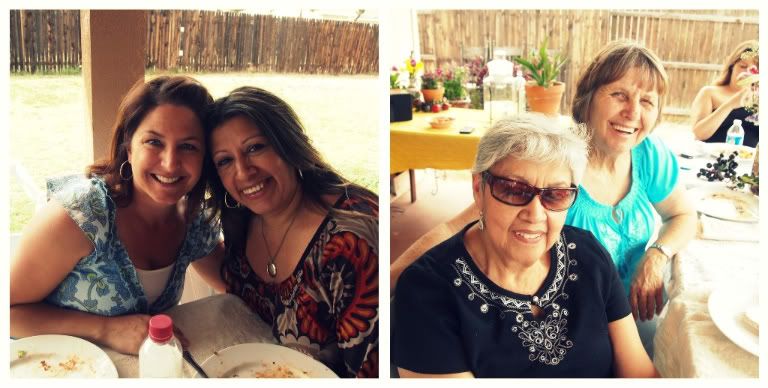 My aunt put together a great selection of games and everyone had fun participating.
My fave... pin the bottle on the mouth!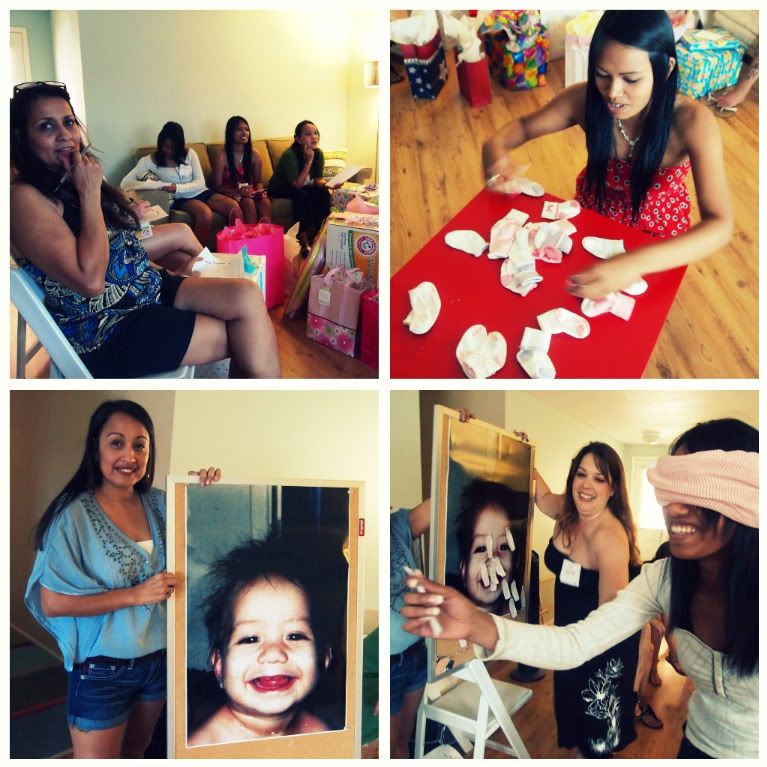 Can you believe all these presents?! This baby has everything she needs for her arrival. The Mama was experiencing some contractions but was so calm and collected through the whole shower... what a trooper!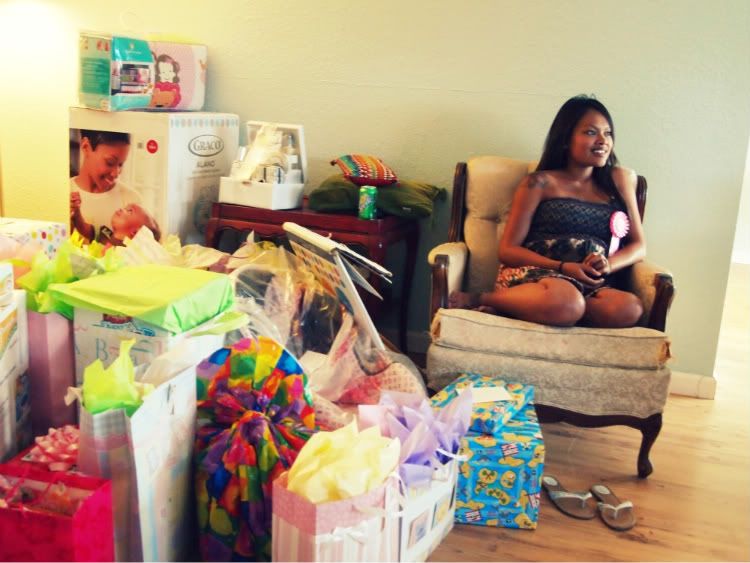 I love how bright eyed she looks here and isn't that cake so pretty!
Lilies for Lily :)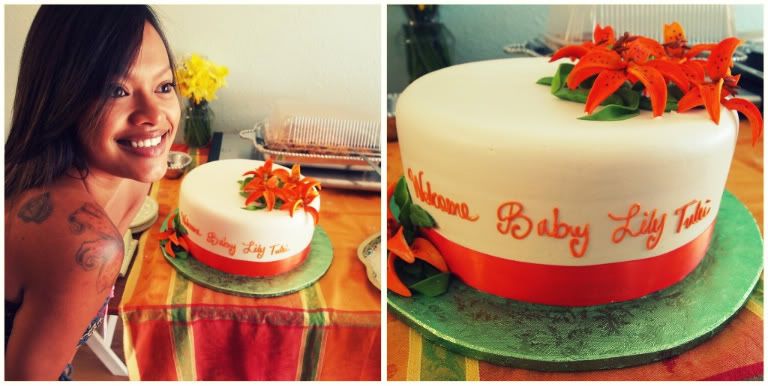 I forgot to get a picture of the cake pops I made but from the looks of it here, I think everyone enjoyed them!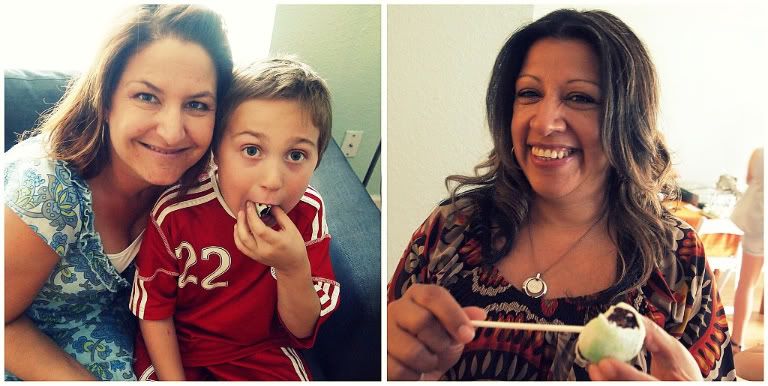 I love this picture of the excited grandparents and auntie-to be


The shower turned out great and I was so happy to have hosted it at my house. I love having a home that we can open to our family and friends to enjoy with us and I hope to celebrate many more happy occasions to come!