It is indeed. I have the day off from work. yay! So my sister liv spent the night and we have just been lounging around all day watching movies and working out to
this
...a serious butt kicker but I highly recommend it!
I originally thought I would spend the day running errands and doing laundry... and although I am majorly running out of things to wear, setting that aside to spend time with my little sister is so worth it :) Now I am off to costco with my mom (not sure how she talked me into that one)
It is has been so warm here lately and I have been missing the beach like crazy (more like California as a whole along with all my lovely friends) but the pool will have to do! so we are off to my parents tonight for swimming and pork enchiladas. my fave!
I am contemplating some sort of yummy treat to make for Easter. Anyone have any ideas? please share!
Have a great weekend :)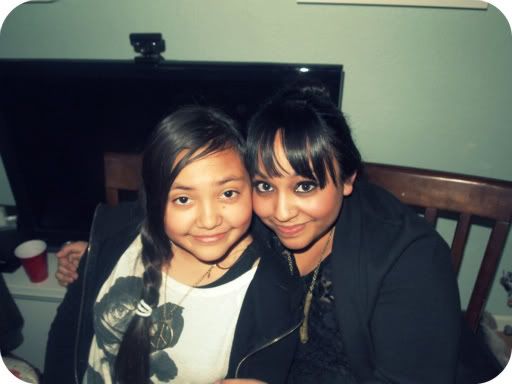 *my sister Olivia and I, New Years 2010. No resemblance right?