My holiday weekend starter pretty early...like Thursday afternoon. I left work early to take
Emily
to the airport and decided to work the remainder of the day at home.
But since TK works around the corner from the airport, I thought I would have lunch with him first. I love seeing Tim in the middle of the day!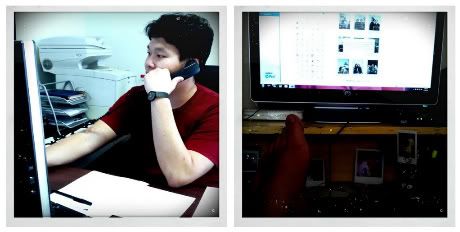 I spent my Friday off doing
this
, plus watching Tron Legacy with Liv and Costco with my mom.
(Read a review for this movie on CROMEYELLOW plus much more!)

Tim had to work, bummer. But on his way home brought me a sparkling treat!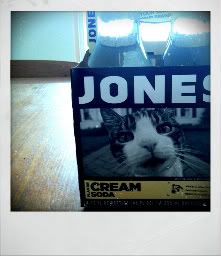 For dinner my mom made some muy delicioso enchiladas and we watched the Lakers beat New Orleans!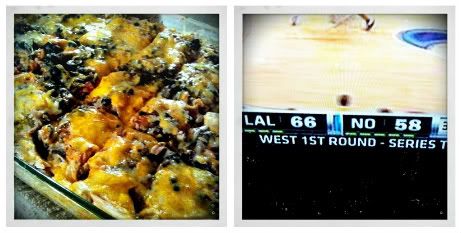 Saturday was spent shopping. First thrifting with my mom and then I took liv to the mall later and bought her a cute Easter dress. I forgot to get a picture dangit!

Our Easter Sunday was quite full. We headed to my Grandma's house with my sisters in the early morning for church and breakfast. She is so darling and I love how excited she is when we attend church with her and she gets to show us all off. She made a quiche, which was my first time having it, and it was super good! She also showed me one of her new crochet projects... such a talented little lady :)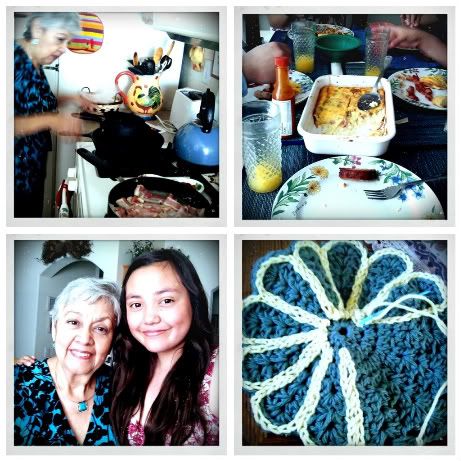 My mom cooked a huge dinner and we had an Easter egg hunt for the "kids", all teenagers haha. I got to spend some time with my beautiful cousin Jacquie who just moved back to Arizona from New Mexico. I love her and I am sooo glad she is back in town!
After dinner we watched the Lakers lose to New Orleans. I guess you win some you lose some...but we are crossing our fingers it is just wins from here on out!
We ended the night watching The Walking Dead, because zombies always lift your spirits right?
Overall I had such a great weekend and a wonderful Easter spending time with my lovely family. I hope your Easter was great as well!