I don't like very much when my "weekend" posts are so close together because it means I have been a bad blogger. I had so many things I intended to blog about this week but I was a bit pre-occupied in my own head, thinking over and over again about seriously life choices I will probably need to make soon. Sometimes it is hard not to get wrapped up in thoughts of the future and it can be scary and overwhelming. This week I am trying to set that aside and remind myself, you cannot plan for everything, it is probably just best to go with what you think is right!
I hope to be introducing some new regular features that I think will be fun and will keep me consistent with my blogging.
Now step aside serious talk...enter the weekend!
After my week of stress full thinking I really needed this fun filled weekend.
My mom and aunt went to see Rod Stewart and Stevie Nicks on Friday. What! Legends! It was entirely last minute, like a few hours before the show. My mom begged me to go but my aunt had already purchased the tickets and could not get me one in their area. Owell. I decided to meet them for dinner before the show anyhow and that was lots of fun. No pictures though so umm... moving on!
Saturday Tim ran a bunch of errands and I laid around and had a lazy afternoon and watched this for the first time
That evening we met up with
Emily
and Pat for dinner at
Latitude 8
in downtown chandler, one of our faves.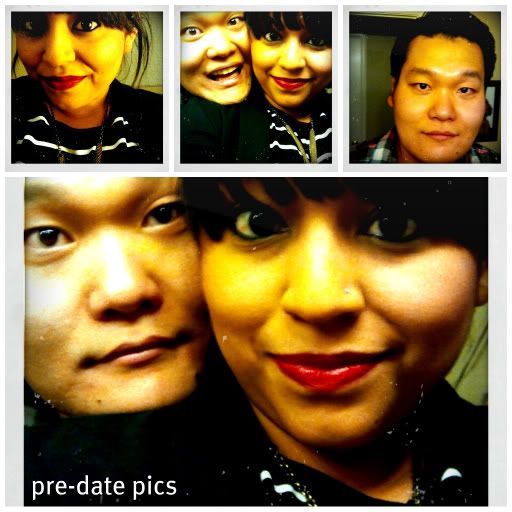 *note:I would like to thank my sister in law Debbie for pushing me into the world of lipstick. I could never do it without you debs.
Tim and Pat had yet to meet and I think they hit it off! Yay to new friends :)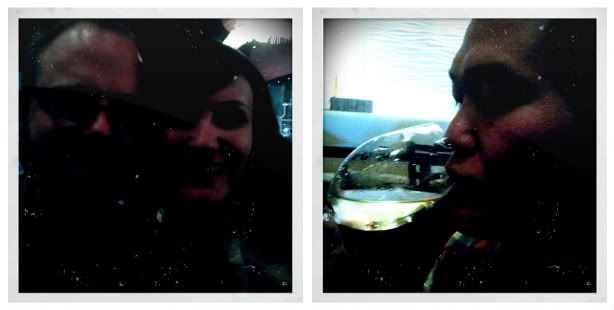 *sorry for these crappy photos!
My grandma loves to find free events to go to so on Sunday she came over and I took her and my sisters to an Asian festival in mesa. We have been to better free festivals but it was a good time and I love hanging with my adorable little grams.
We ended the weekend with a lovely husband/wife dinner date at Oregano's. This weekend was just busy enough to keep my mind free of worry but also not too occupied to cause stress. Perfect! Wishing a great week to you all :)
P.S. our pups have had bad diarrhea since last week and it has finally cleared up! This is really starting our week off in a good way, because surprise pup poop on your bed is no bueno.