I am in need of new glasses. I only wear the ones I have at night, before bed because the prescription is bad. Once in a meeting at work, I was reading off a name from the overhead projector and I said "The participants name is Sean Sean?" it was not, I just could not see, so everyone laughed. Maybe that does not seem like such a funny story but we do not have much fun at work, so you know, we take what we can get.
So I have been searching around for awhile and I compiled a list of my faves:
Via
Spexclub
1
.
2
.
3
.
Via
Warby Parker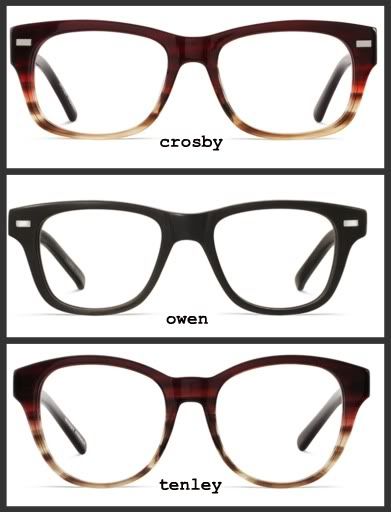 1
.
2
.
3
.
And just when I thought I had narrowed down my choices, although six pairs might not seem so narrow,
Heart Charlie
went and posted her adorable new specs...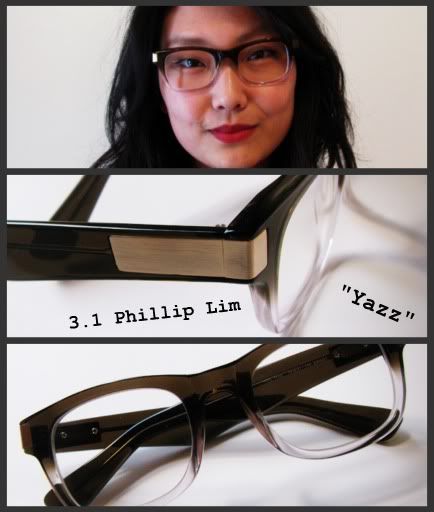 So I am at a total toss up! Leave me a comment and help me choose or I may end up like this again...
Are you a four eyes? Where do you buy glasses from?