Not much happens out this way where I work (North Scottsdale) so I got kinda excited when I read on twitter that there would be an outdoor food court today at the Whole Foods down the street with some of the best Phoenix Food Trucks. I had been wanting to try
Short Leash Hot dogs
since I heard about it awhile back...Gourmet hot dogs with a ton of different toppings, served on pita bread? Yes please!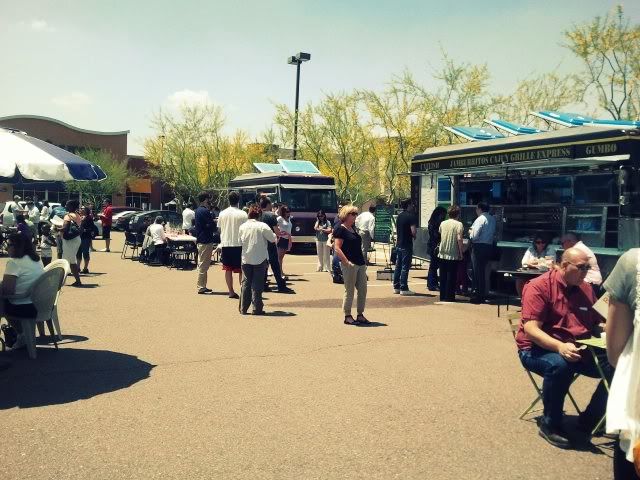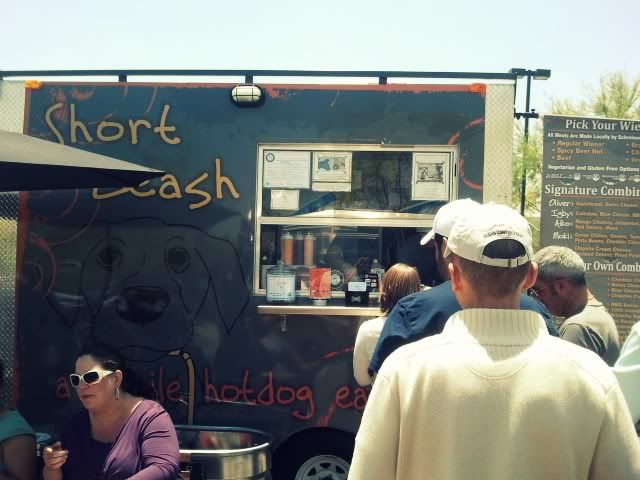 I ordered the Moki Dog-
Veggie Dog with green chillies, pinto beans, and cheese (minus the standard onions)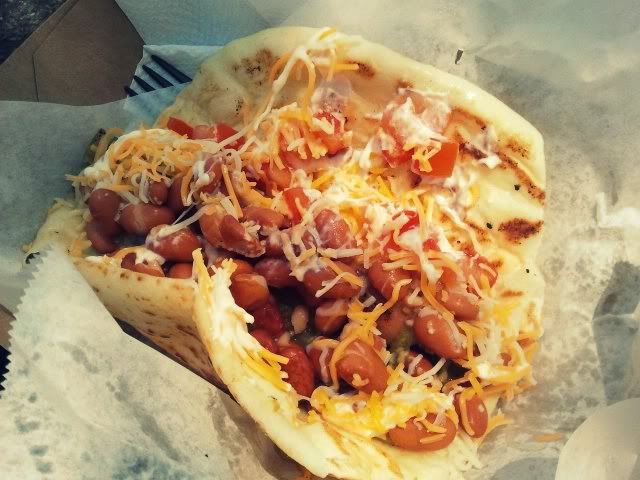 Topped off with a Vanilla Creme and it certainly did not disappoint!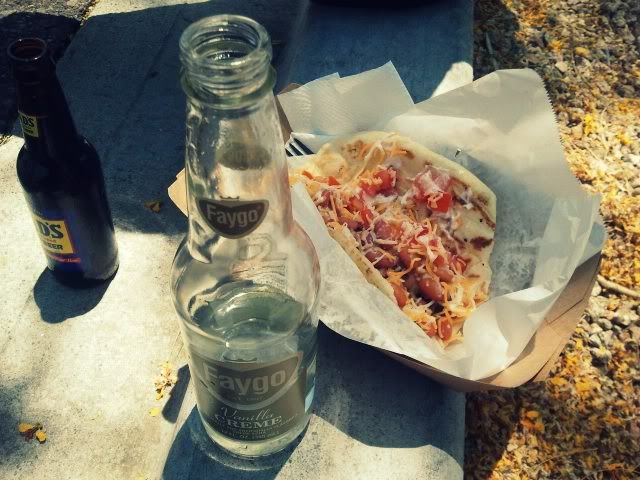 Emily
got the "Dog of the week" with blue cheese (yuck!) sauteed onions (double yuck!) mushrooms (bleh!) and bacon... she loved it!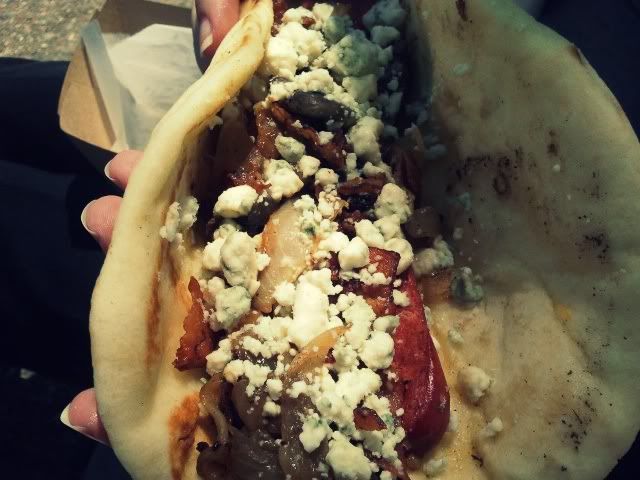 Clearly we were pretty excited about it all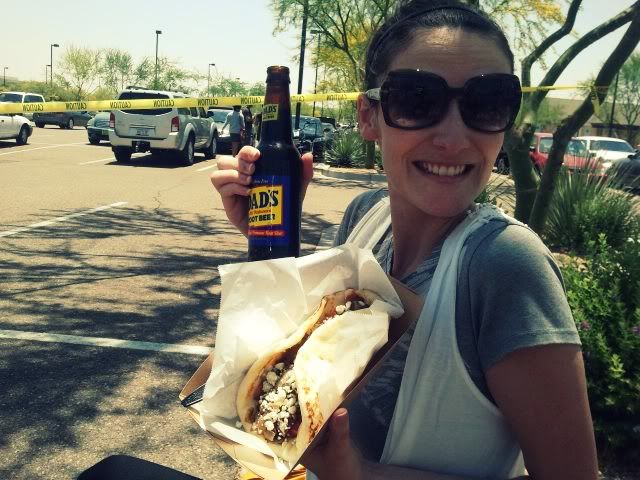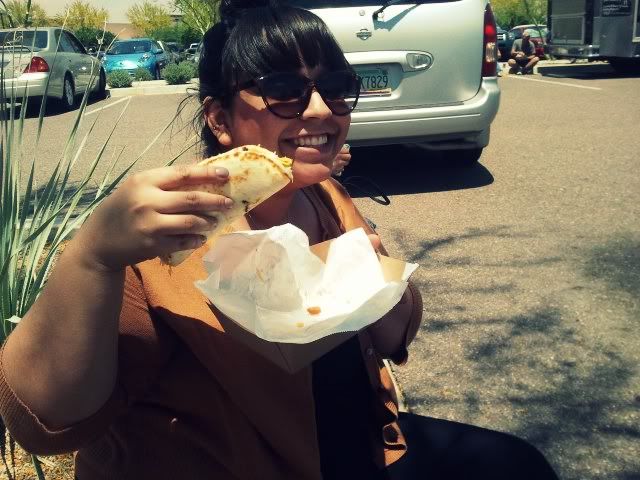 Even though we were stuffed beyond belief, the wonderful lady from Carte Blanche-Gourmet Tacos offered us a free Portabello Mushroom Taco.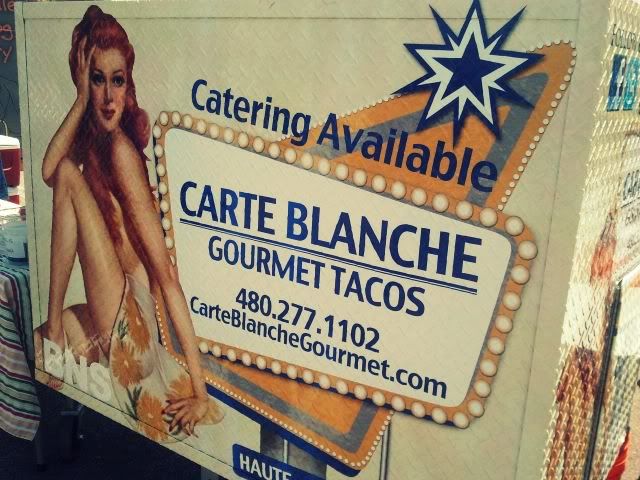 I passed (see above comment on mushrooms) but Emily gladly accepted and loved it!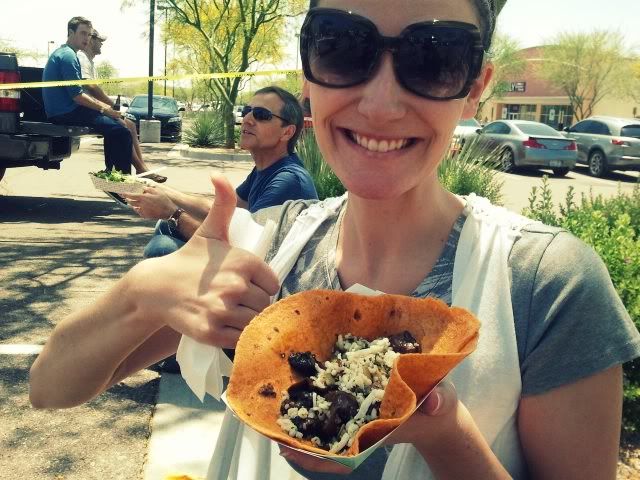 Before leaving, a lady by the trash can gave us coupons for free sunblock from whole foods so we stopped in and picked it up.
Yummy hot dogs, creme soda, great company, free stuff= probably the best lunch I have ever had during a work day!