Work was especially boring today and I am sooo grateful it is over (Although I will probably be back in the office tomorrow..on a Saturday...lame!)
My office crew and I are super excited for the weekend. Check it
Here is us during work: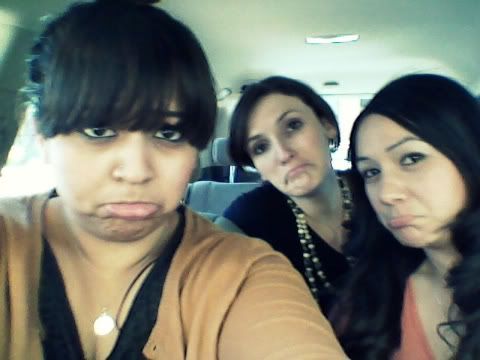 Here is us after work: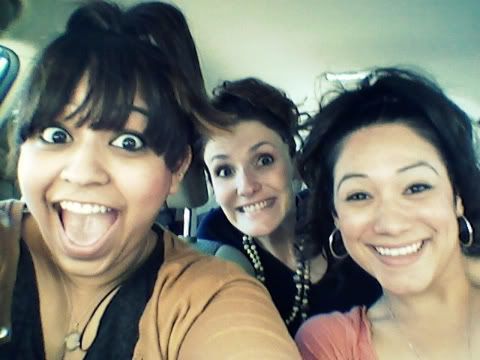 I know your probably thinking "Gee, I totes want to work with them!" Trust me, you do just not at this place of business. But if it was like an awesome cupcake shop, that would be dope. Without these girls, I would not make it through my day!
I have got lots of plans this weekend... cake making, birthday party attending, and much more!
Here are some links I rather enjoyed this week:
This
rainbow wedding
is sorta magical
Thank God for teachers like
this
I think my friends and I deserve a spot over
here
.
via
This
video
is pretty genius .
Via
Kara's D.I.Y.
save the dates
are soo cute! Congrats Kara!
The fact that I have been enjoying so many cat videos lately sorta scares me. But seriously,
this is hilarious
. (btw-how awesome is hellogiggles.com!)
Quick Story: When I was 7 I broke my leg on my bicycle. I have been afraid to ride a bike ever since then and aside from a quick and terrifying go around on my sisters bike a few months ago, I have yet to be able to climb back on the horse...but seriously,
this kid
gives me all the encouragement I need. you go boy!
I have been so anxious to watch
this and this review
makes me even more excited for it! I can't wait for it to start playing in AZ!
Also looking forward to seeing
this.
I really enjoyed the original and seriously, how amazing is Karen O on this cover?
VIA CROMEYELLOW
What are you plans for the weekend? Have a happy Friday!
P.S. We may or may not have been bumpin
these
tracks
in the office today.