This weekend was filled with fun and weird sleeping patterns.
Friday, after an awfully long, 4 day work week I was excited to spend the night with two of my favorite girls!
Emily
and my cousin Jacquie! We headed to PHX for the Frances 5th Anniversary celebration and the grand opening of Frances Studio.
Free yummy cupcakes, free delish tacos and free grab bags=score! Plus of course, lots of adorable things to ooo and ah over!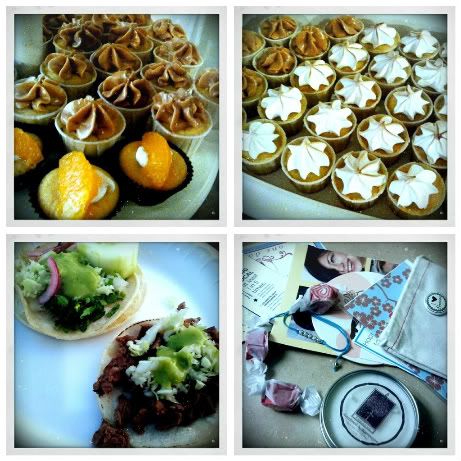 Around ten Jac and I came back to my place and had a late dinner with TK. I offered to make a special mermaid cake for my cousins daughters birthday party on Saturday, so I needed to get to that right after dinner. Someone was supposed to help me ::coughjacquie:: but fell asleep after filling up on a bean and cheese burrito!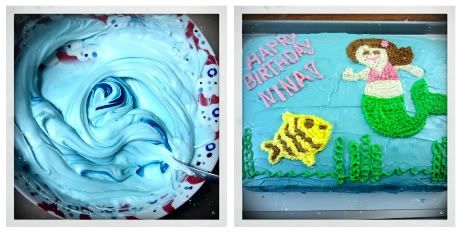 I started the cake at 10:30pm and finished at 4:30am. I had was already tired enough to go to bed at 7:30pm. I have issues. I finally got to be around 5 and both TK and I woke up about 1pm. lazy! The party was at 2 so we rushed to get ready.
It was a lot of work but also really fun. I have never made a cake with so much icing detail and boy does it take a lot of patience! I was semi-satisfied with it but the birthday girl loved it so that is all that matters! She also loved her shiny new bike!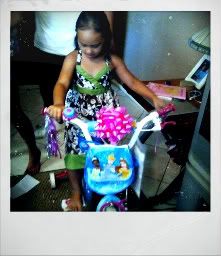 Sunday I was pretty lazy. I watched re-runs of BONES most of the day and ate mini veggie corn dogs while Tim went to heaven, I mean costco.
Later we headed to my parents house for a bbq where I got to spend some time with these adorables: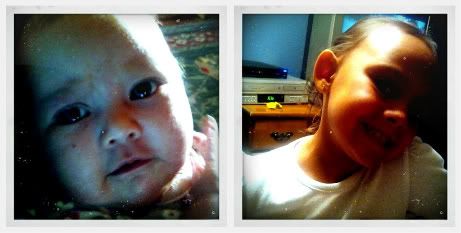 I love the awesome things five year olds say. Like this when TK was holding lil' baby Lily and was nervous about dropping her:
"People can drop toys and cups but not baby humans because they are a part of human life"
We ended the weekend with a late showing of X-men with my sister and her friend. It was really fun (you can read about it
here
!) and TK has a mad man crush on James McAvoy.
Now my insomnia has caught up with me and I am draggin on till this Friday. Happy week to you all!