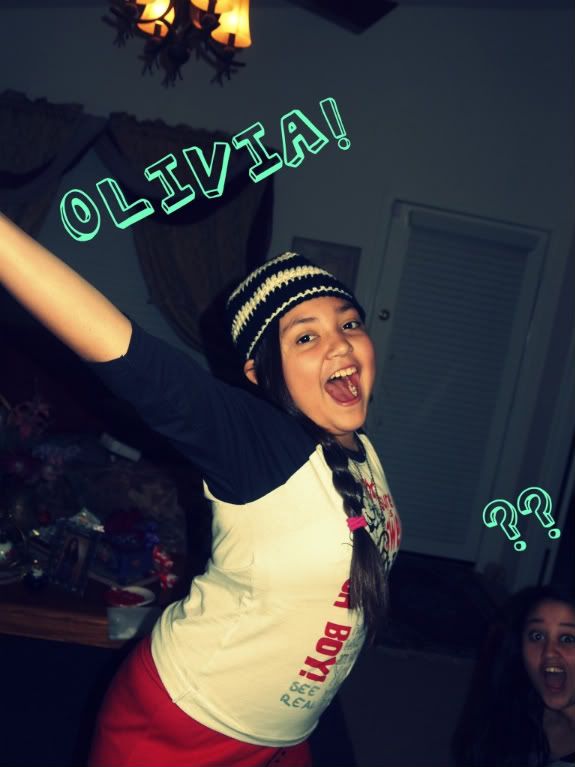 My little sister Olivia is not only one of the coolest kids I know, she is also one of my favorite people ever. One of the things I love most about her is that she understands what is right and wrong and has no room for anything else. At the ripe ol' age of 12, she surprises me with how grounded her feet are in what she stands for. Never one to shy away from a good debate, she is a constant chatter box! (sometimes this can get a bit annoying but I know she is most definitely my living karma...my 12 year old self apologizes Mom) She recently shared a story with me about an unfortunate encounter she had with a girl at school. Even though it seems you can rarely find her silent, maybe this wise little 12 year old understands that sometimes actions speak louder then words.
And the story goes...
Olivia and her friend were standing around at school during their free time when a girl they had never met before, approcahes them and ask the following question. "Are you girls Asian?" Olivia answers, "Yeah, I am a part Japanese and she is Korean". Immediately the stranger child responds with, "well then that makes you both chinks!"
Olivia was flabbergasted! "How Rude!!" she thought, "I don't even know this girl!". She was at a loss for what to do or what to say...but she was definitely mad.
At this point I expected to hear how she gave the girl a good talking to and put her in her place but instead I got this...
"So liv what did you do?"
"Well I was so upset I just did not know what to do...so I tripped her and ran away"
(let it be know that our family does not encourage getting physical) Her reaction was so young and honest and sincere, and I have to say that I was proud...that my little sister understands that sometimes people just need to fall on their face to get it.