This weekend was the perfect relaxing, just busy enough sorta weekend.
Even though it was a four day work week, Emily and I were both exhausted come 4:00 Friday so we headed to
The Living Room
directly after work for a drink.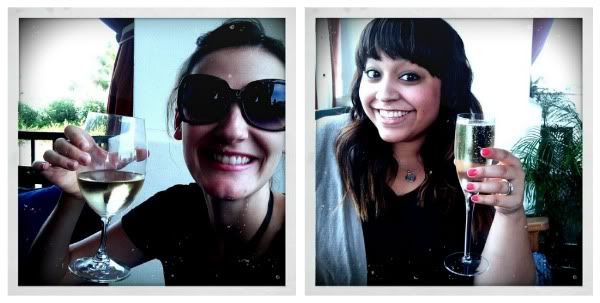 The rest of the night was pretty chill just hanging out at home with Tim and my sister Olivia.
My Aunt had asked me take a few photos of granddaughters, so Saturday that is what I did (more photos later). We shot the photos outdoors and it was DEFINITELY hot, but the girls were troopers and come on, how could you refuse taking pictures of these cuties?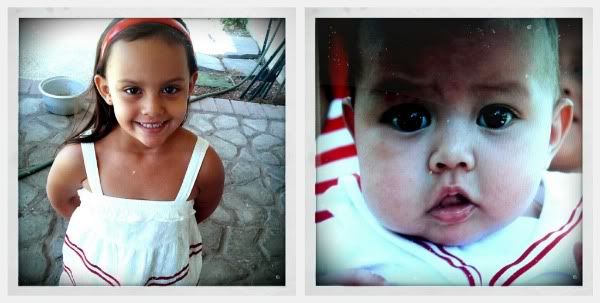 After our little photo shoot, I came home and found this waiting for me on the kitchen table...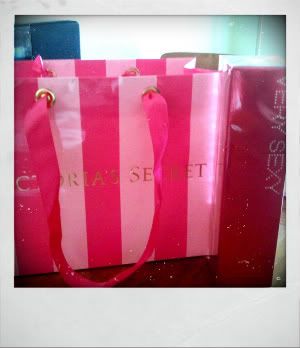 I then showered and got ready for a double date with
The Haires
. I wore my moms old earrings and I love them!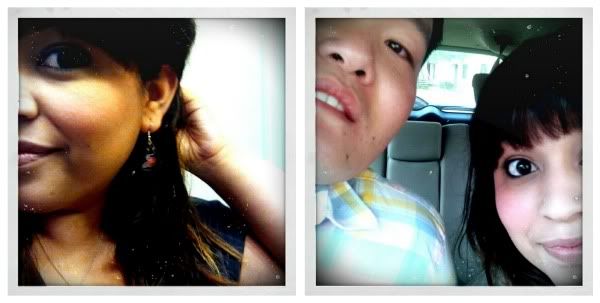 We headed to
Postinos
in Arcadia and it was super crowded so we walked across the way to the LGO market and perused a bit.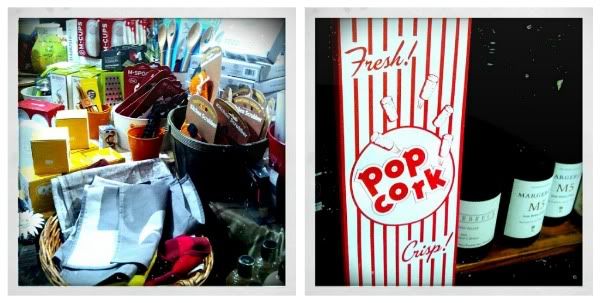 After waiting for quite sometime, in the humidity, with no sign of a table soon, we decided to head over to the other Postinos location. We were seated right away! us Kims had never been but The Haires highly recommended it and it certainly did not disappoint! I wish I could have got a couple pictures of our delicious food but it was just too dark inside and well I only had my cell phone.
Afterwards, we headed back to Chandler and stopped at Bosa donuts for some coffee and donuts. Sometimes a donut really hits the spot and Bosa has the best donuts I have ever tried in Arizona!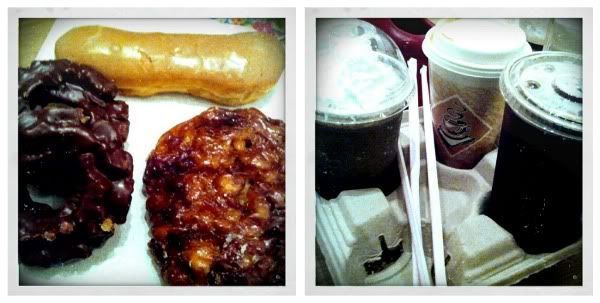 We went back to Pat and Emily's to watch Paul but I fell asleep more than halfway through. haha.
Sunday we slept in till about 1:30. Yes that is late and yes that is lazy. I did consider getting up a few times but when I thought about it, I realized I had nothing to do so I kept sleeping. You have to take advantage of lazy opportunities people! After we woke up we spent the afternoon lounging around and I made Tim watch She Devil with me while we ate Korean snacks.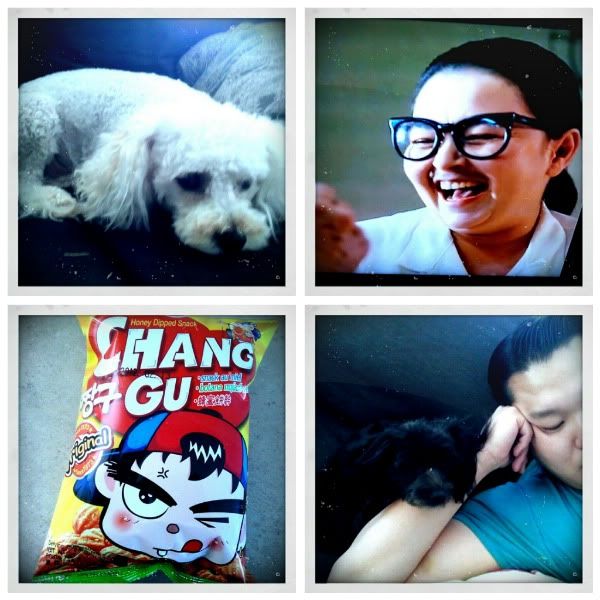 I spent the rest of the night finishing up some work and then editing photos and was sustained my snacks my wonderful husband brought me.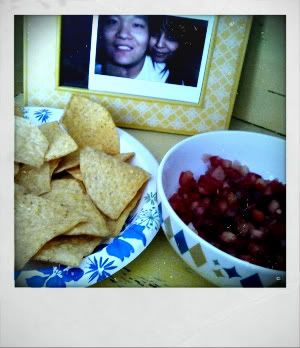 We watched True Grit and then headed to be a little late. Now it is Monday and all I can think about is in one week we will be on vacation...can't wait!
P.S. on Sunday morning we found out my cousins husband was attacked and seriously injured. Thankfully, he has been moved out of the ICU but your prayers and thoughts are much appreciated for their family!