Lately I have reallllly been wanting to get a new computer. A laptop specifically. We have a net book but it is so teenie tiny and slow that I don't really like to use it and sometimes when I am working from home or blogging or editing pictures or whatever, I get tired of being cooped up in the office by myself all night on the desktop. So recently I have been dropping some un-subtle hints to Tim that I am interested in owning a MacBook. After days of mentioning it (and nights of whispering "MacBook...Bri..." in his ear), he finally gave in and agreed! He is a pretty super awesome husband and don't worry I am having a trophy made for him. Naturally, the main reason I wanted it was so that I could take pictures of myself so of course we put photobooth to use right away. So here is an excess of photo fun with my dad, TK and sister Liv. Such an attractive group, right?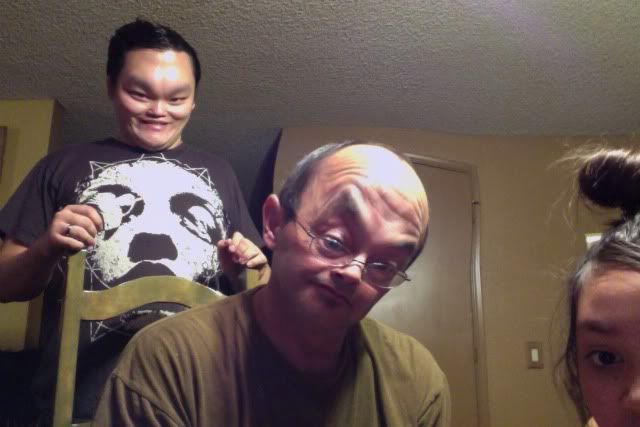 By The way guys, do you ever use the crazy morphing effects and think "Ew I look so gross, but wait I think I have seen someone who looks this way" and then feel sorta bad for them? Just me?
Oh and this is my cousin Keelie and I at work the next day. I am pretty sure this one takes the cake
Thanks for indulging me and my face.