So this weekend I was pretty much only alive on Friday. After that, there was little to no activity.
Right after work Friday, Tim and I met an old friend for drinks who just moved back to Arizona. It was nice to catch up! Later that night we headed over to
The Haires
to hang out. Of course my allergies had a different plan for me and by the time we left, my eyes were practically swollen shut. What the heck allergies? Can't you just relax sometimes? I came home and went straight to sleep and the rest of the weekend pretty much went like this:
-Sleep all day (I moved from my bed to the couch around 8:30am, and then I slept till 6:00pm. Don't be too impressed by my narcoleptic skills y'all)
-Have dinner at my moms house and visit with family from out of town
-Sleep till Sunday
-Go shopping with my mom for a couple hours
-Sleep the rest of the night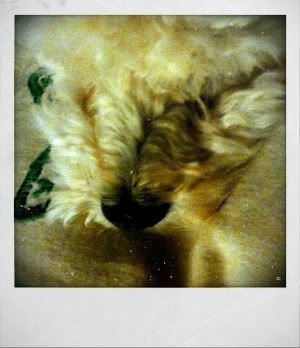 Do you guys see a recurring pattern every weekend? Ya, I sleep a lot, but even I was sorta impressed by how much I was able to sleep this weekend.
So basically, because I was sleeping so much I did not get a whole lot of opportunity to take pictures. But that's okay, because this one picture basically made my whole weekend, Emily's Self Portrait: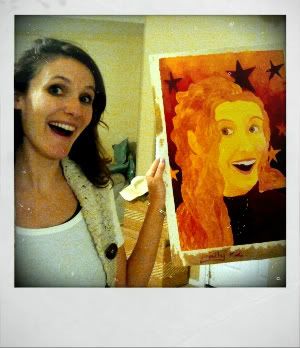 I am blown away by her talent. Blown away guys!
So there you have it, another boring sleepy weekend. I am thinking this weekend I will actually do something. Seriously! I will! Gosh! Believe me!
Oh wait, on Saturday night I watched Cry-Baby. There is no way I could sleep through this face