Come this January, my schedule and our lives are going to be changing a bit. I will elaborate more at another time, but lately I have been feeling like I want to sort of "wrap things up" around here while I still have the time to!
So when I saw
Danni's, Twelve by 2012: Project of Goals
, I thought it would be the perfect thing to do, to put me on the right track! I love making lists, so this was a cinch. Here it goes: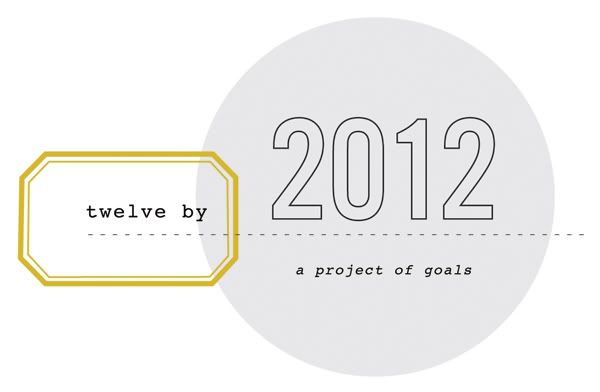 *image
1. Review finances and create a solid budget
2. Organize my closet
3. Set up our bed frame and finally "put together" our bedroom
4. Clean out the garage
5. Complete at least 1 crochet project
6. Go through and label all blog posts
7. Finally purchase a new pair of glasses
8. Re-organize office
9. Have wisdom teeth pulled
10. Start and stay consistent with P90x
11. make at least 1 handmade Christmas gift
12. Go on one last vacation before school!
So there are my goals for the remainder of this year. Obviously some more fun (12) than others (9!). If you want to join in make sure to link over at Danni's post and here is to a fruitful end of year!