Since this week is a little slower than last, I finally have some time to post pictures from my moms wonderful 50th Surprise Party. Since I took a crazy amount of pictures I thought that I would break them up into a few posts as to not bore you all at once, since I am pretty sure it is probably just my family who wants to see them anyways :)
So first up, the decorations and the desserts!
My mom had originally wanted to take a trip to New Orleans for her 50th but the timing just did not work out so my aunt suggested a Mardi Gras themed party and we ran with it!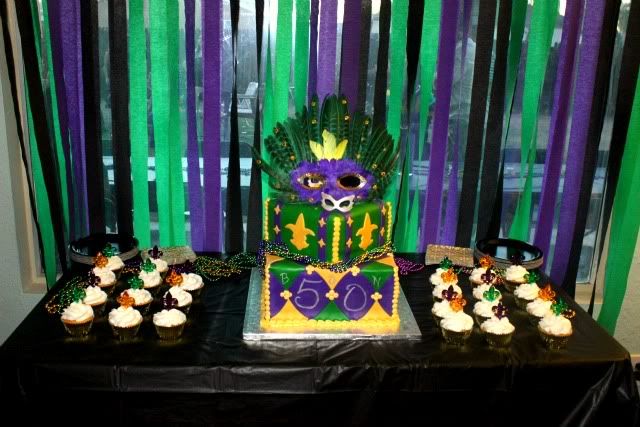 We did a crepe paper streamer backdrop behind the dessert table. I am bummed that I didn't get a good shot of the cute details on the top. My wonderful cousin Jacquie and my Dad (of all people!) were masters of crepe paper that weekend!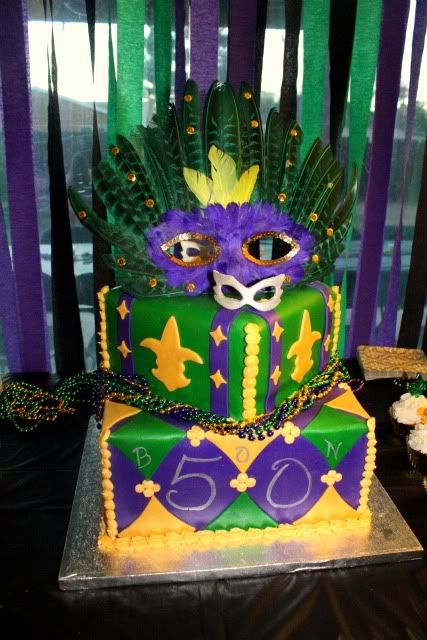 My aunt had this awesome cake made! (I don't have the bakery info, but once I get it I will link back)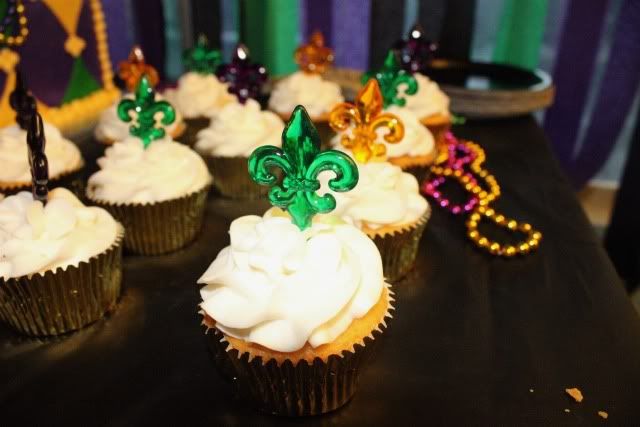 I made the cupcakes and found the perfect little Fleur De Lis toppers!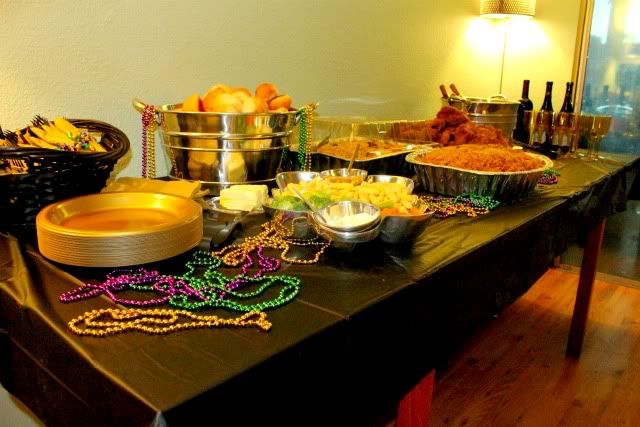 We tried to keep the food sorta southern. Fried Chicken, Jambalaya and a Pasta Salad.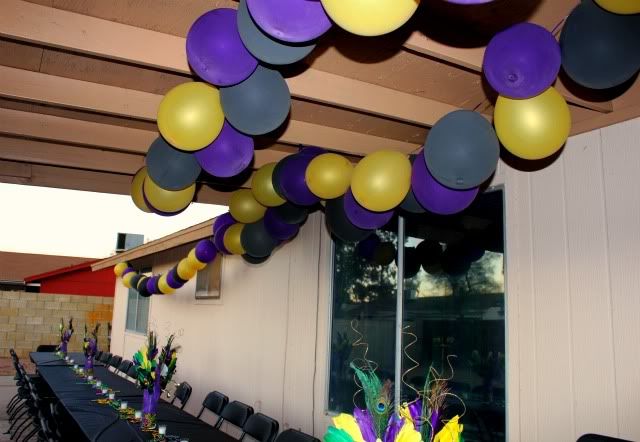 We blew up a million balloons to put this together and we all were extremely lightheaded for awhile but we were happy with the way it turned out.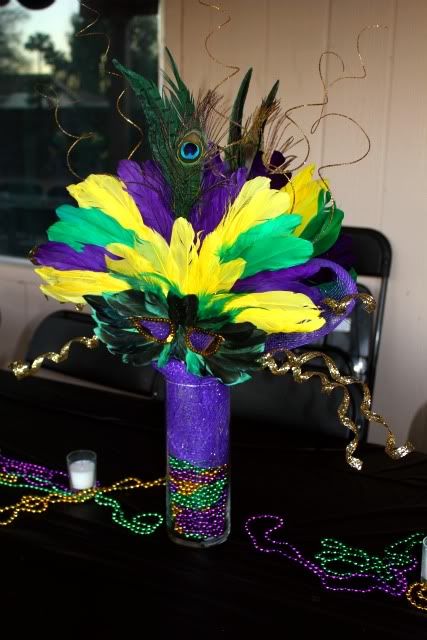 After making these centerpieces, I found glitter somewhere around me and on me for days!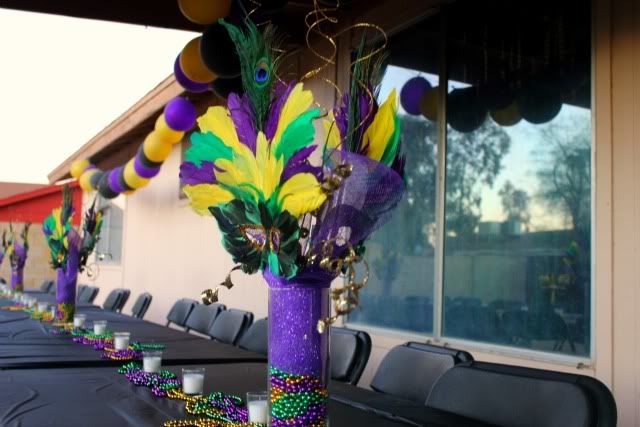 I was super happy with the way everything turned out and my mom loved it. There is no way I could have prepped everything on my own and I so grateful for all the help from friends and family! Stay tuned for more...