After a few fun filled days in Los Angeles, we headed up north to San Francisco to visit our good friend Jerame. I was going to try and split this into two posts but whatevs. If you get tired of reading, stop half way through and come back later.
DAY1-
We did the tourist thing and made Jerame take us to the Golden Gate Bridge. Or at least close to it.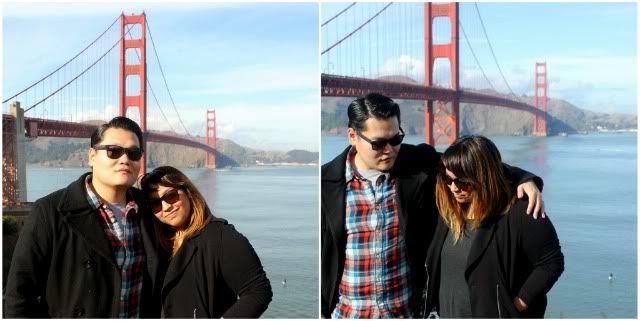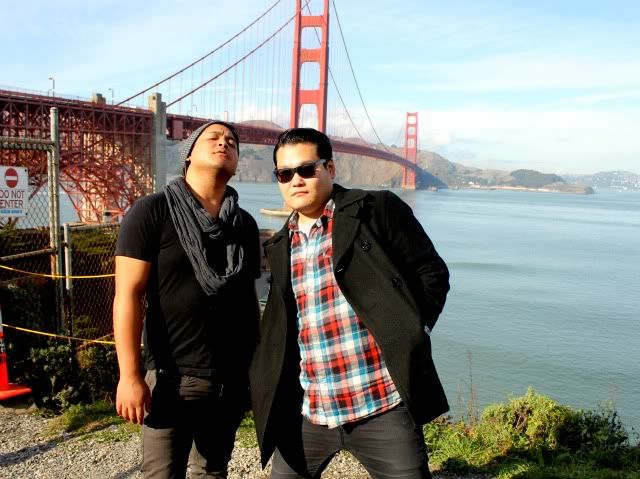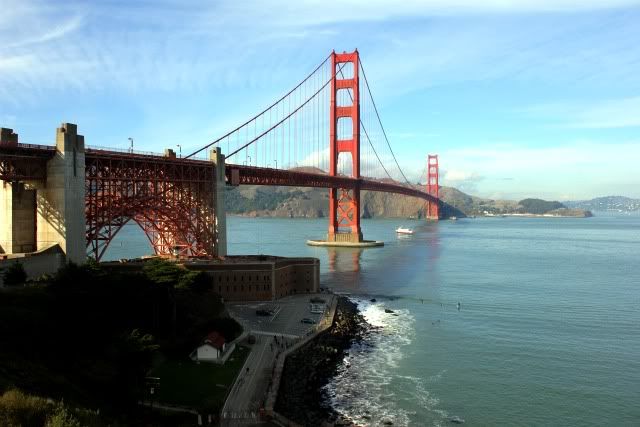 Then we spent the rest of the day shopping, drinking, and eating great food. I love when visiting friends in a different city we get to try all their favorite places. Below is seriously the best bbq chicken salad I have ever had.
Whilst galavanting around SF, I stumbled upon Avila Street. This is my moms maiden name so I snapped a pic cause I knew my family would get a kick out of it!
*view from Jer's House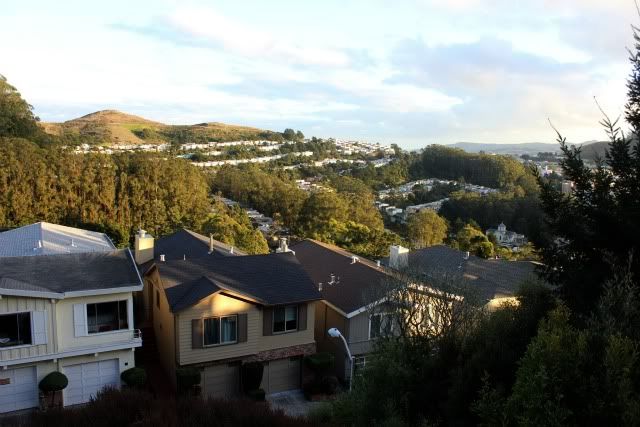 We ended the night with drinks and ice cream and then Tim passed out while I watched Clueless and Josie and the Pussycats with my bestie...perfect.

DAY2-
We started off the day with the most incredible cheap mexican food ever. Then it was off to the
Exploratorium
.
I felt like a mom with two little boys the way Tim and Jerame were running around "exploring". It was a pretty neat place to go and I highly recommend it, if you find yourself in San Francisco with time to kill.
After we were filled with scientific knowledge we decided to head for L.A., and
THIS
happened.
Even though I inhaled an almost lethal amount of gas hanging out with these two guys, I had such an amazing time up north and I am so happy I got to spend some real quality time with my oldest friend. But don't tell him I said that.
Next stop...we are back in LA for turkey day and midnight shopping...maybe.