Whew, that is a lot to cover in one little title. We came back to L.A. to celebrate Thanksgiving with Tims family. Sadly, I did not snap one picture during our Thanksgiving feast. And a feast it was! This is the 2nd year my lovely sister in law Debbie, has planned and prepared Thanksgiving all on her own and she seriously is a magician in the kitchen. I don't usually help at all (which is a good thing if we want to eat) except for dessert and maybe she will have me cut something or hold a bowl. So mad props to Big Deb for her cray cray cookin skillz!
Later that evening, our friends came over and we broke out the leftovers for a bit of a "friendsgiving" if you wil. Then we bundled up and headed to Best Buy for Black Friday shopping. We got to Best Buy around 11:30, saw the line, and went home. It was INSANE. There was no one interested in real big ticket items or "Door Busters" so we thought we could roll up a bit before the store opened and maybe we would have to wait in line for awhile, but no biggie. I asked one of the guys towards the front of the line how long he had been waiting and he said since Monday. What is wrong with those people! I wanted Crazy, Stupid, Love on blu ray for 10 bucks real bad, but come on! (Don't worry, a best buy trip was made later in the day and I can now enjoy Ryan Gosling in all his sexiness in the comfort of my own home)
The night was far from a bust though. I stayed up till 4am hanging out with these guys: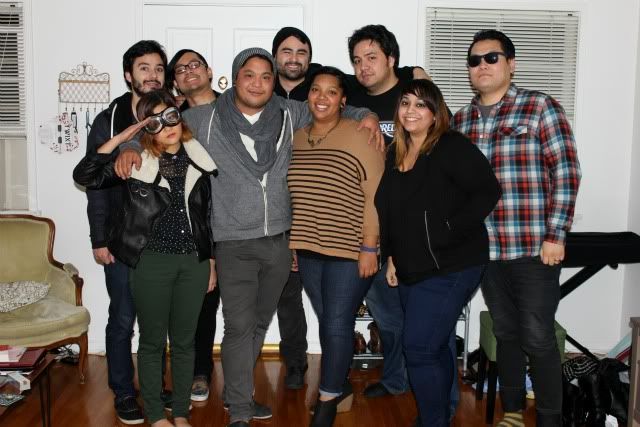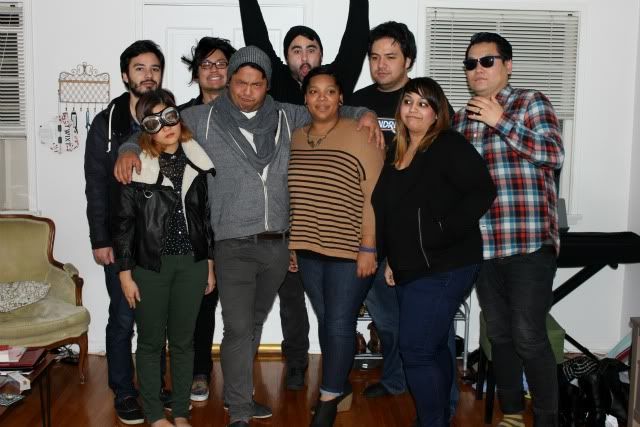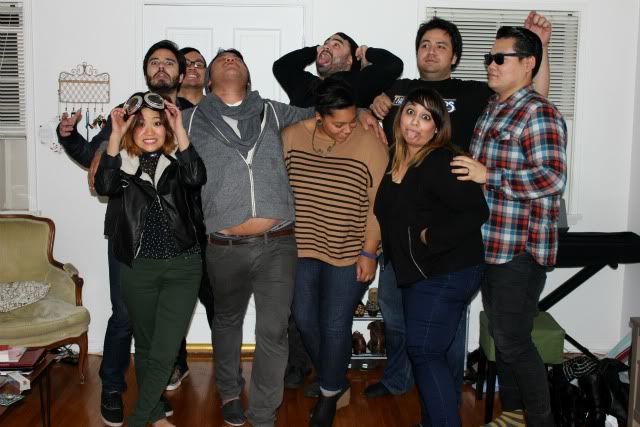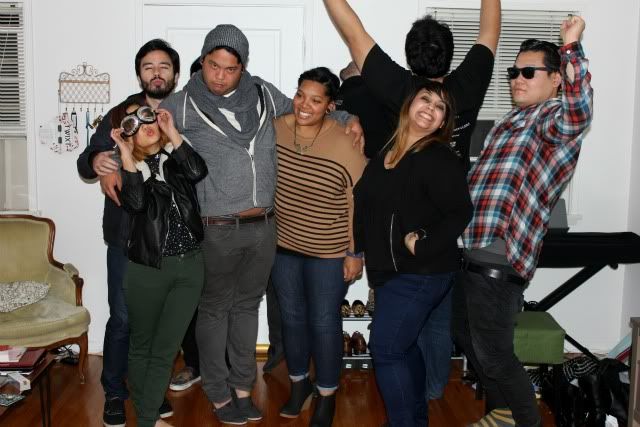 And these insane people, I am proud to say, are my best friends :)
We played charades for most of the night until nothing made sense anymore. I threw this video together real quick (like you will know how quick when you see how crappy it is) so if you want, check it out and see if you can guess.
And I know I am a little late in the game but here are a few things I am thankful for:
-My patient, loving, hardworking, loyal, and sweet husband who seriously cracks me up everyday
-My family and the foundation we share together
-My friends, who each bring something different to my life and are just truly the best friends a girl could ask for
-My dogs because they are cute and cuddly and make me smile everyday
and these things, I am thankful for everyday.