The little time that I have had available to browse the interwebs, I have been searching for something new to keep my mind fresh and happy (does that sounds weird?) Anyhow, I stumbled across
Probably Best
not too long ago and it has quickly become one of my faves.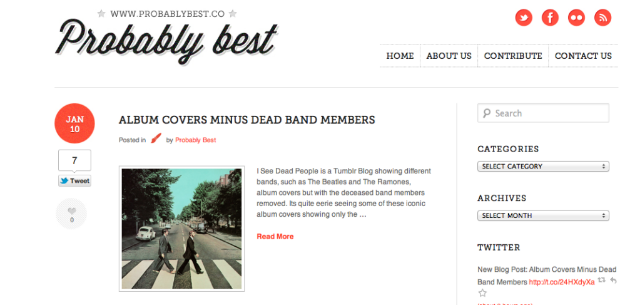 The content is full of design and photography inspiration. Music, fashion and tons of just for fun stuff too! It's hard to believe the curator of this space is only 20 years old!
Head on over and see for yourself!