A couple weeks ago, our friend Anthony phoned us and let us know that he, along with a couple friends, would be coming to Arizona for a U.S.A. vs. Venezuela soccer game. Tim was pretty excited about this, since over the last few years he has really gotten into soccer and because we love having house guests! I deemed myself weekend chauffer, so these guys could have as much fun as they wanted without limitations. And I am pretty sure they did.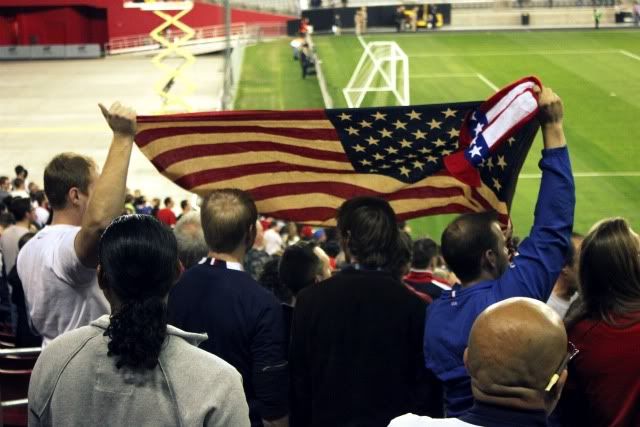 This was my first professional soccer game and I learned the following:
1. No matter what kind of football you are watching, the fans are crazy
2. Soccer is not for sissies and is way more intense and rough than I thought it would be
3. If you have beer and a soccer ball in the parking lot, you will probably make friends with strangers fast
4. Everything is better when you are enjoying it with awesome people
Thanks for a great weekend guys! Oh yeah, and we won...