I have this friend. Let's call him Eric, because that is his name. He is a swell guy with good hair and is a recent graduate of UCLA!(plus he has a really sweet and pretty girlfriend!) Years ago, just before Eric's 16th birthday he told me a story about how when he was a wee one his Mom once purchased him a musical birthday card and how he thought it was just the bees knees. Since his birthday was around the corner, I decided to try and find him a new musical birthday card. Of course, these days they are not hard to come by, and you can get anything from The Happy Birthday song to I'm Too Sexy, but back in the day they were kinda scarce.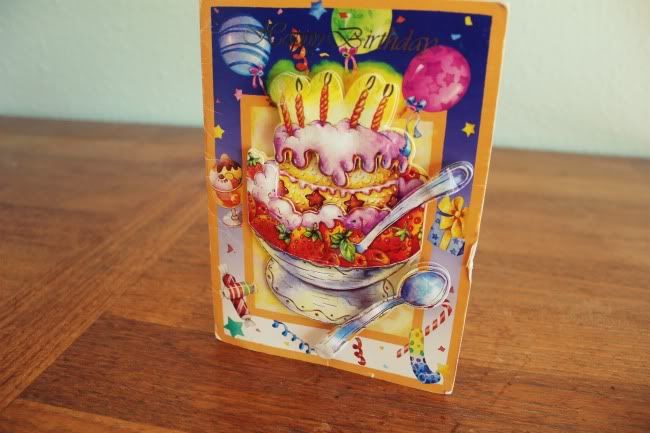 The card I stumbled upon is by far not a fancy one. In fact I believe the cost was just one dollar. But Eric loved the card and that made me happy.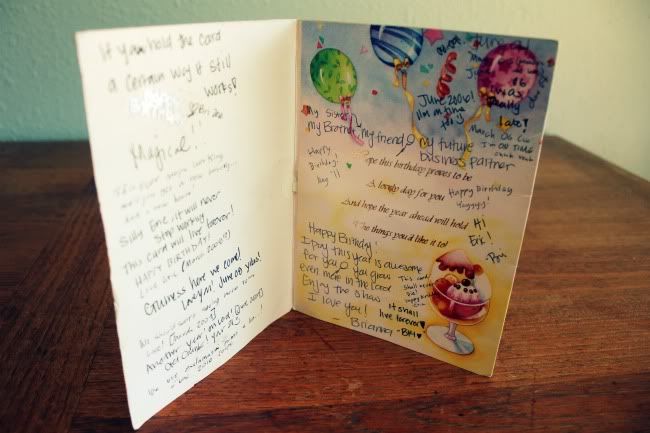 Come March the following year around my birthday I received a package in the mail from Eric. Lo and behold it was the card with a message saying "this card is too cool to only use once"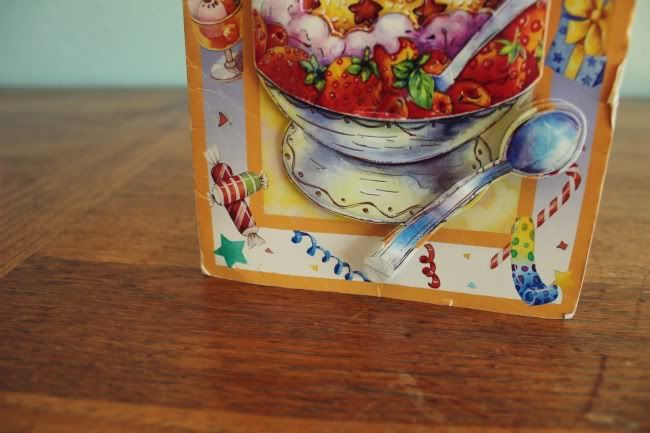 Since then we have passed the card back and forth every birthday. It has become one of my favorite traditions and I look forward to it every year. This Sunday, Eric turns 23. The card is tattered and torn and running out of space, but if you hold it in just the right way, you can still hear the music play. (rhyme not intended)
Happy Birthday Friend!
*Do you and your friends have any fun traditions? tell me about em!