It seems like all my posts this week are in reference to last weekend, but you know what the weekend really was that good. Besides, it's my blog so I do whadda I want. Last time we went to California I only got to spend a couple hours with my sister in law which was lame so this time around I was super excited to hang with her because I super missed her. You might already know a few things about her from previous posts like her name is Debbie and she loves cats, but there is just a whole lot more you oughta know. Here are a few things I especially love about Debs:
-She is super funny (Note: especially while tipsy)

-She is probably the most stylish person I know and inspires me to branch out

-She is fully committed to her celebrity crushes. Example:
-She never turns down an opportunity to dance or play ping pong. Which personally, I think says a lot about a person
-She is serious about food. No "lady salads" to try and be cute (Note: She also dances when something taste really good)
-She is always willing to take pictures with me and has mad facial skills. Example: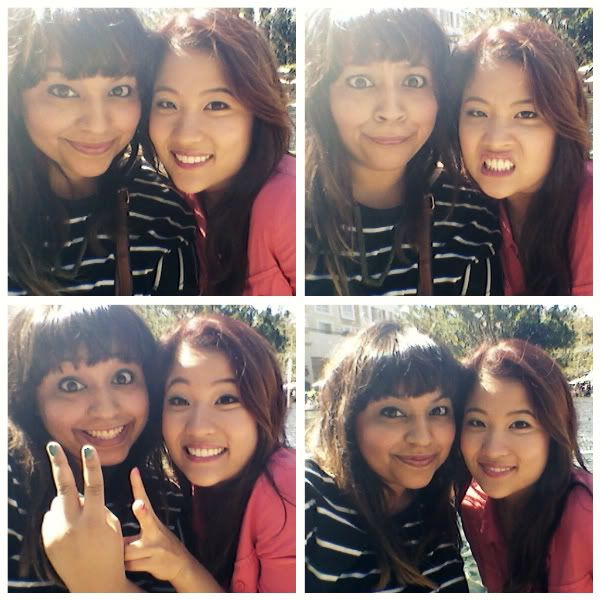 -She is pretty much the ultimate Ride or Die girl. You know the kind you want in your corner when some B gets an attitude at the club or in the bathroom with you when your dress gets stuck in your nylons

-She lets me borrow her deodorant when I forget mine and I think that is love

So I am sure you totally understand why I would dedicate an entire post to her. She is awesome <3 Go Debbie!

P.S. My brother-in-law, Ryan, told me that if I posted hot pictures of him I would gain more followers. This is the best I could come up with. I will let you be the judge on hotness.