First up on the guest-posting list this week, we have Katherine from SparkleFarkle! I met Katherine at the AZ Blogger Meet up and had a blast hanging out with her all night! I had the pleasure of visiting Katherine's hometown, Seattle, in January of this year and I totally loved it so I am super excited she is here to share with us what she loves most about it! Make sure you stop by and check out Katherine's wonderful blog. Thanks again Katherine!
Hello lovely readers! Katherine here from
SparkleFarkle
. I hope Bri is having a wonderful time on her vacation, and I'm happy to be blog sitting for the day! She asked that I share a little bit about being a transplant to Phoenix, what I miss about home and what I've come to love here.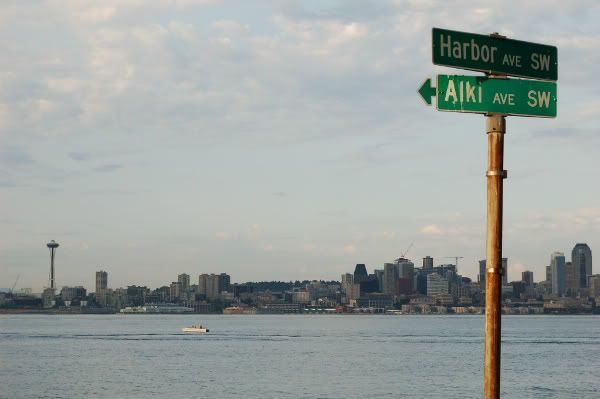 I'm originally from Seattle &
moved to Phoeni
x a year ago on the 4th of July. Leaving behind all I've ever known to move to AZ was a big leap of faith, but I had a great job and cute boyfriend waiting for me on the other side! It's a decision I'm so happy I made (except for when it's 107 degrees outside).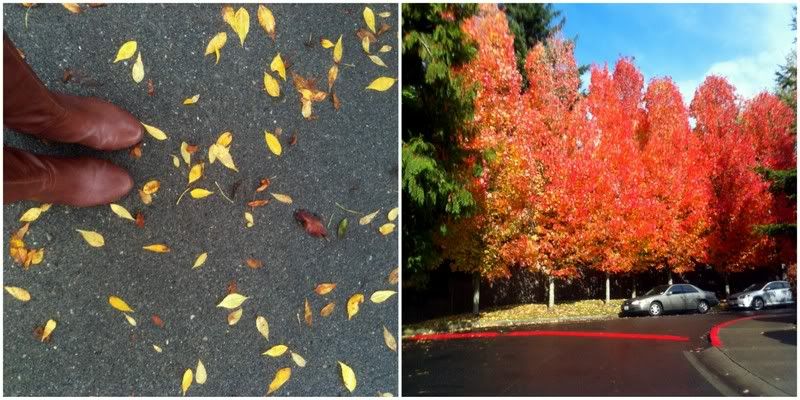 The first thing I miss about Seattle is the weather & nature! Call me crazy but there are few things better than waking up to a cozy gray day, pulling on your most comfortable sweater and enjoying a good book. A little drizzle while you visit with a friend sitting at a nearby coffee shop, the way the mountains look on a clear day while driving over Lake Washington, the lush trees that change to the most vibrant hues of orange, red and yellow in the Fall, and the cherry blossoms in the spring time. I love the Arizona sun, but a cloud or too once and a while wouldn't hurt.
The second thing I love and miss about Seattle is the city itself, and the culture that has been built around it. There's so much to do on any given day, whether it's visiting Pike Place early in the morning for fresh produce, beautiful flowers and a dose of smelly fresh fish. The
spring & summer fairs
, daytime walks on Pier 66, shopping in the city, the Asian markets, amazing teriyaki (OH how I miss the teriyaki!), boutiques & cafes and of course the best coffee you'll ever find.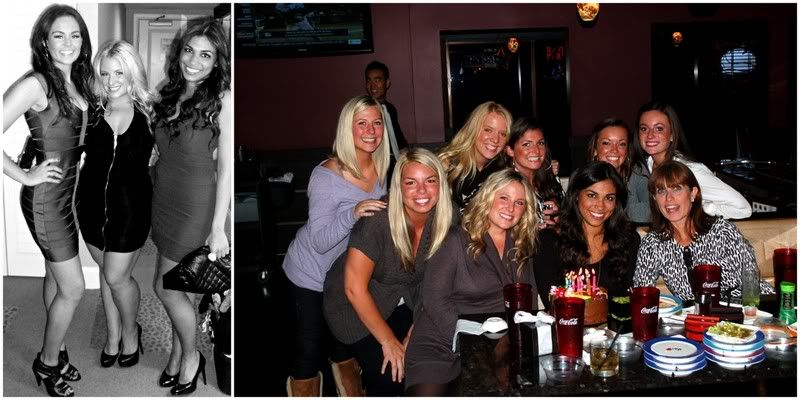 Lastly, I have to say the thing I miss most about living in Seattle is my wonderful friends and family that still live there. Moving to a new city when you don't know a soul (but the BF) is so hard! On a daily basis I miss my girlfriends, my mom & my dad, but am so thankful for texts, Skype & Facebook! Not to mention I've been lucky to have quite a few visitors fly in to explore Phoenix with me.
But on to Phoenix! This hot-as-can-be-city has a lot to offer, and the longer I'm here, the more fun I discover! Which has made the last year absolutely fly by. One fabulous thing about Phoenix is the food.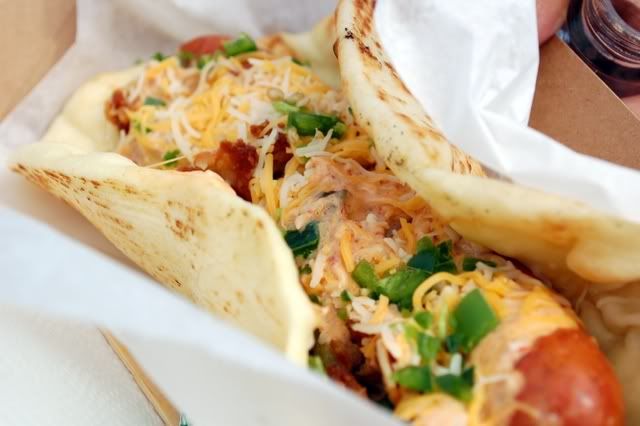 Food choices here are endless. My favorites all seem to center around downtown, since I live & also work pretty close. Food trucks like
Short Leash Hotdogs
, Greek from Athenian Express, Pitas from
Carly's
or Pita Jungle, coffee & quiche from
Lola
oh how the list goes on! Don't even get me started about the Mexican food. Mi Patio, Carolina's, Los Favoritos…..to die for.
Have you locals checked out the
Phoenix Public Market
yet? You will most likely find me cruising up and down the aisles from stall to stall, every Saturday morning. It's where I get my produce for the week, and can stock up on goodies like local honey and fresh made bread. Yum!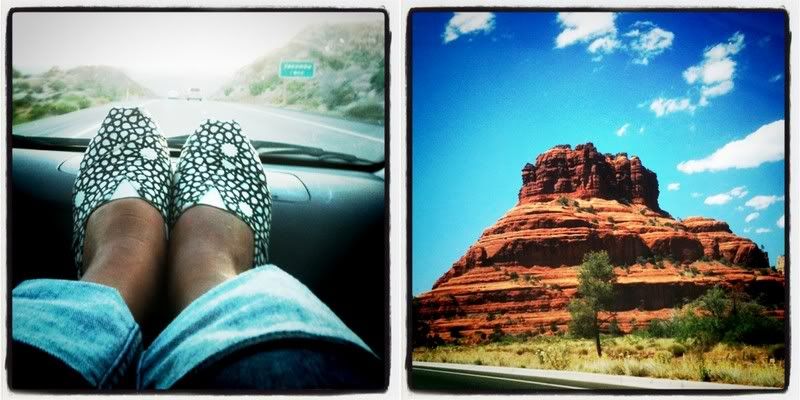 Before moving to Phoenix, I never realized what a prime travel location it is. Yes, the city itself has a lot to offer, but it's an even better jump off point to travel! The boyfriend & I have driven to
Mexico
,
San Diego
,
Disneyland
, Palm Springs, Vegas, the Grand Canyon, and I recently took a trip to Sedona and Flagstaff with my mom! Such great weekend escapes. Clearly I'm addicted to travel.
Well I hope you've enjoyed a look into my favorites. Feel free to stop by SparkleFarkle for many more adventures to come, and say hi!
Xoxo, Katherine