I should be packing for our trip to L.A. right now (we leave tomorrow night!!) but I am notoriously good at procrastinating so I am blogging instead. I had a whole lot to do this weekend, and since I currently have clothes in the wash and an empty suitcase, it is safe to say that not a whole lot got done. Notoriously good I tell ya.
Friday I honestly don't remember that well so I guess it is good I have these pictures to help remind me what I did. I worked a loooooong week and normally I make sure to call it quits on time on Fridays, but this week, even Friday I got out of the office a few hours late. My sister Maliea came over so that I could dye her hair...or at least the lower half of it. After I finished dying and blow drying and I had this gorgeous head of hair just sitting in front of me I decided to try Liz's
bow tutorial
. It was so simple and she is already making plans to be Hello Kitty for Halloween...gotta love those 15 year olds!
We ended the night watching Sons of Anarchy (which we are totally obsessed with right now!) and I seriously cried my eyes out uncontrollably during one emotional episode. It was ridiculous and my sister and TK laughed at me...a lot.
Saturday, it was back in the office bright and early. It's crazy, I drive that route so often that sometimes when I get to work I cannot really remember actually driving there. Does that make sense? You probably don't want to be on the freeway while I am using it so stay off between 6-7 am.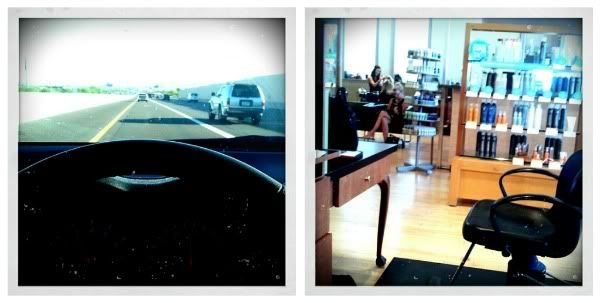 I had a hair appointment at 3 and headed over to Mood Swings Salon right after work. I took the ombre even higher and way lighter! I kinda love it! Today at work someone shouted "Hey Blondie!" and it totally threw me off, haha.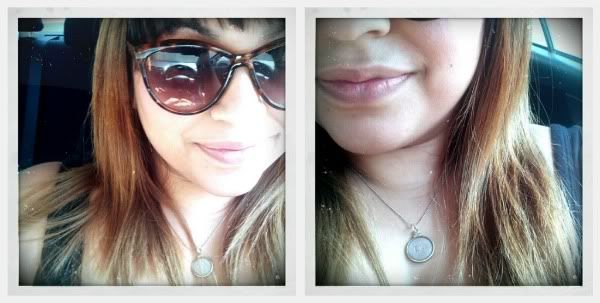 So quick story
:
I left for my hair appointment directly from work. I had only gotten about 4 hours asleep both Thursday and Friday night and by Saturday I was spent. I don't like coffee and I don't really care for energy drinks but that day I definitely needed something or I would not have made it through that appointment. I had taken 5 hour energy a couple of times before and it never seemed to bother me so I decided on using that. NEVER AGAIN! During my appointment I started to get really jittery and I was soooo thirsty and tired. By the time I got home I was feeling so weird. My body was so jittery and wired but so tired at the same time. I wanted to go to sleep, especially since my eyes were so heavy and burning but I just could not relax. It sounds silly but I thought to myself "So this is why celebrities check into the hospital for exhaustion or dehydration". You know, because we live a life, one in the same, so I can totally relate. All this time Lindsay Lohan has just been tired. I totally get it now.
Jokes aside, I was feeling so strange and it was freaking me out a bit. I decided to take an Emergen-C because it has lots of vitamin C and electrolytes and I was definitely a bit dehydrated (after I thought about it I realized I had hardly had any water throughout the day). It totally worked guys and waaaay calmed me down.whew.
So basically I realized...I need to sleep more. YES!
Sunday, I went shopping with my sister Olivia. It was stripes all around! I did not pick up those adorable Kate Spade flats but I did pick up the comfortable summer dress.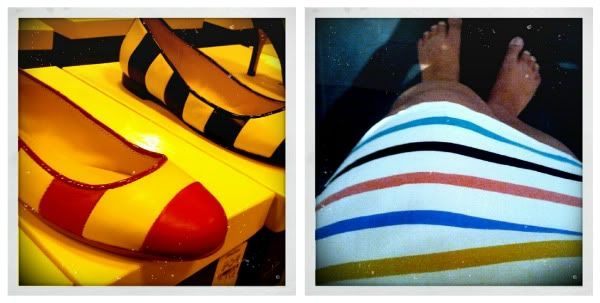 We hung out all day and then made a late night trip to the grocery store and ended up with the most random selection of items:
-Deodorant
-Tums
-Dramamine(for the road tomorrow)
-Excedrin Menstrual (sooooo much better than Midol! and is the Sons of Anarchy crying explained now?)
-Chocolate Covered Peanuts
-Pretzels
Not to mention we saw this "Farm" if balloon animals that was pretty rad.
We came home and did face masks. Livi had never done one before and she totally loved it!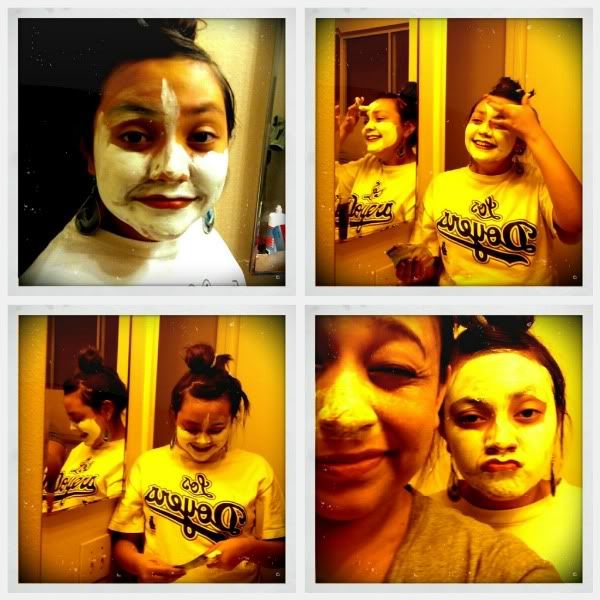 We watched a movie then went to bed, turned off the lights and played Would you Rather? and Truth or Day for awhile. It was fun to have a throwback Junior High Sleepover!
Now I better get back to packing or Tim will drive off without me tomorrow!
What did you do this weekend?