Meet the Pup of the week!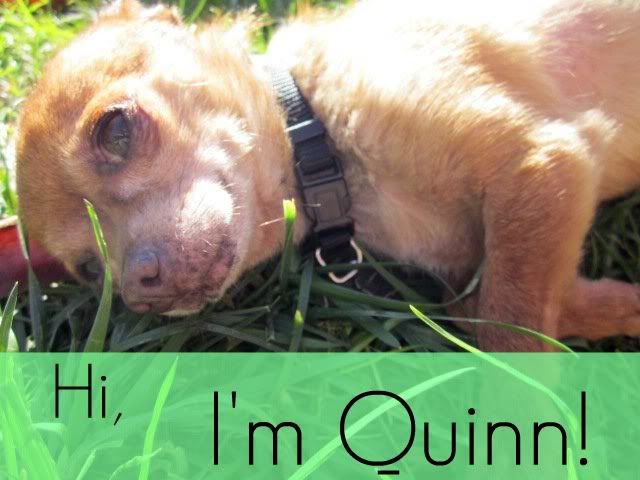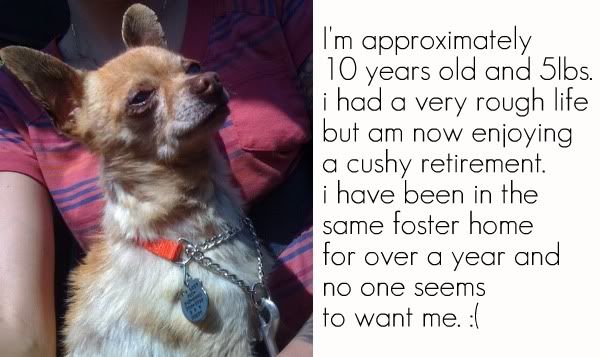 Note From Foster Mom Nessa:

He was found running down pv drive east on 4th of july last year. we think he was a breeder dog. he was not fixed, sunburnt, flea ridden and scared to death of everything. his skin was black when he was found and his teeth were rotten from neglect. he is still VERY timid but sweet and his fur has grown back but he has bald patches from sun damage. he has had his teeth cleaned and is in great health now. he shows no signs slowing down anytime soon.. no creaky bones. although he prefers to live most of his life on the couch or laying in the sunshine :)
Adoption Info:
Quinn is available for adoption through Whiskers & Tails. If you are interested, you must go to
http://www.whiskerstails.org/
and fill out an application. You can also see him on petfinder by going to the link on the website. His adoption fee would be $300.
*
For additional questions, contact Nessa Hughes at

nessasaur@gmail.com

or

310-956-0439