This year we are attempting to be more festive. Well, I am attempting to be more festive and I just make Tim come along for the ride. So when our friends,
Emily and Pat
said they were going to be carving pumpkins with their neighbors, we decided to invite them all over to our place and join in...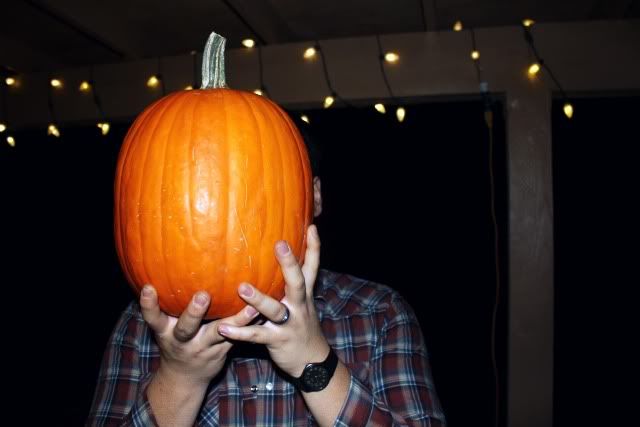 We really had to monitor Emily with the knife.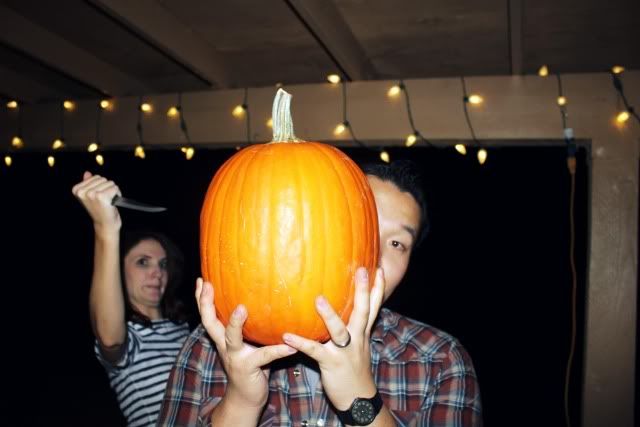 Pre-carving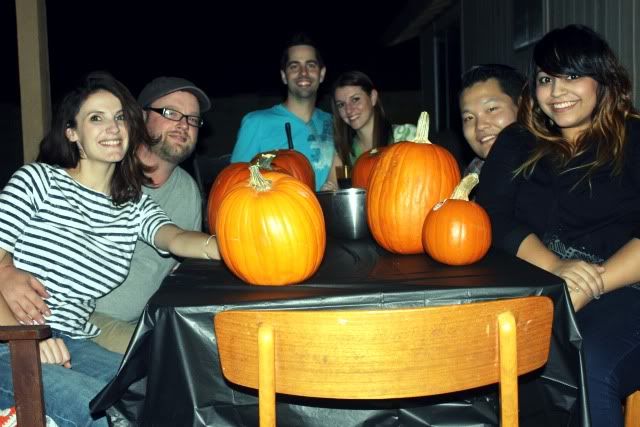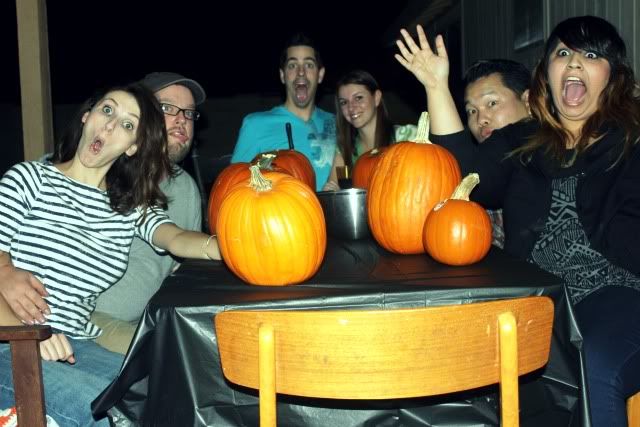 I realized that I have little to no experience carving pumpkins. I think I may have done it once but I cannot guarantee that for sure. Thankfully, Tim bought me a very tiny pumpkin.
The finished products. Tim decided on a "Cyclops" pumpkin (what?!)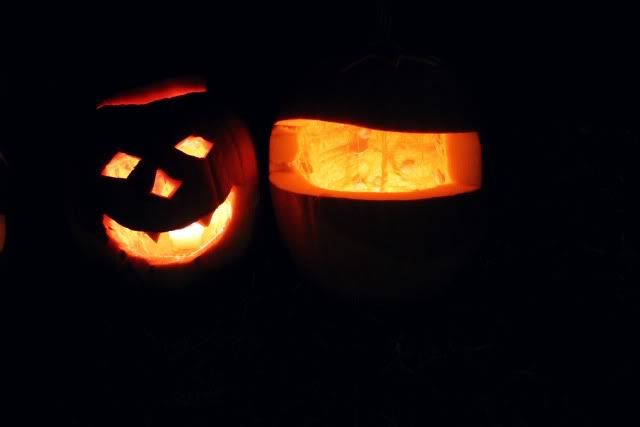 and here is my little guy...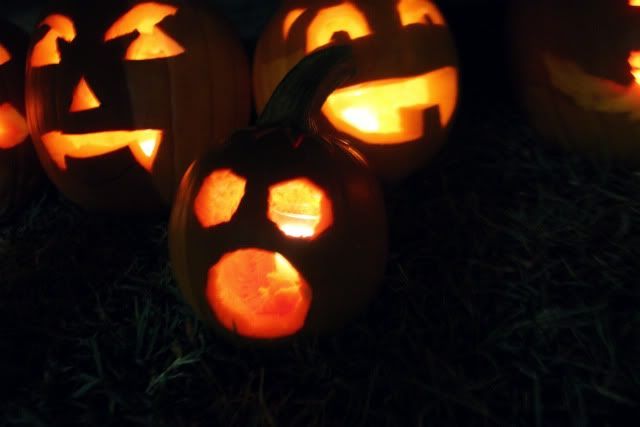 We had a great time with pumpkins, and bbq and drinks and lots of pups running around the backyard.
Perhaps this year we will embrace more festive activities...I might even buy a real Christmas tree. I said might.