Guys, I am really thankful it is Friday. I was not sure it was actually coming this week but it did, it really did! And even better, I have Monday off!
We have a semi busy weekend in front of us. Gotta help my little sisters finish up their costumes, my dad's birthday is on Saturday and that night Tim and I are going to the
Minus the Bear 10th anniversary show for their album Highly Refined Pirates
! We both really love this band and we have some sentiment attached to their music soo ya know, it is sorta special for us. Seriously, these days I really have to weigh out how bad I want to see a band if it means I have to stand up all night, so this is sorta a big deal.
For a second there, I thought I would have no Halloween related plans but CromeYellow just posted a list of
11 Awesome Movies to Watch for Halloween
!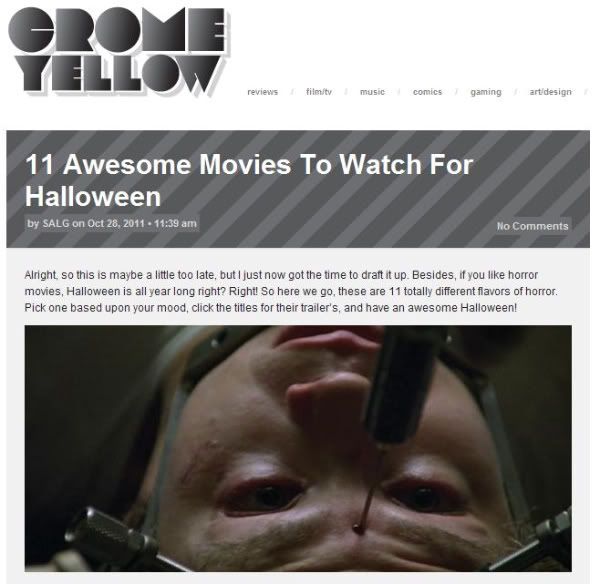 There is no one's opinion I trust greater than Sal from CY on horror movies, so if you have no plans this weekend,
read this list
and make it a movie marathon! Last year we had about 4 trick or treaters in total (2 happened to be my sisters) so TK and I are seriously considering turning off the lights, leaving a bowl of candy outside and just watching movies all night. Does that make us old and grumpy?
Oh well! Happy Halloween ya'll!