Over this week I will be posting on the stuff I was too lazy to post in 2011. Better late than never right?
No one knows or enjoys food better than my sister in law Debbie, so when you have a free day in L.A. and an empty stomach she is the person you want to be around.
First Stop: Philippe's- French Dipped Sandwiches
Everyone in L.A. knows about Philippe's since it has been an L.A. staple for over 100 years but this was my first time. On my own I would rarely, if ever, order a big roll of bread stuffed with a load of red meat but I was told it was a life experience everyone should have so I did it. And I loved it! The sandwich was great, so flavorful and tender and they have a ton of sides to choose from. There is no wonder why this place holds the fame they do.
Next Stop: Bottega Louie- Restaurant and Gourmet Market
The crazy thing about Debbie is she has two separate stomachs: One for real food and one solely for desserts so she knows how to hook it up when your in need of a sugar fix. She certainly did not disappoint with Bottega Louie. It is a beautifully designed, clean crisp restaurant with dozens of gorgeous confections to choose from and a delicious array of macaroons!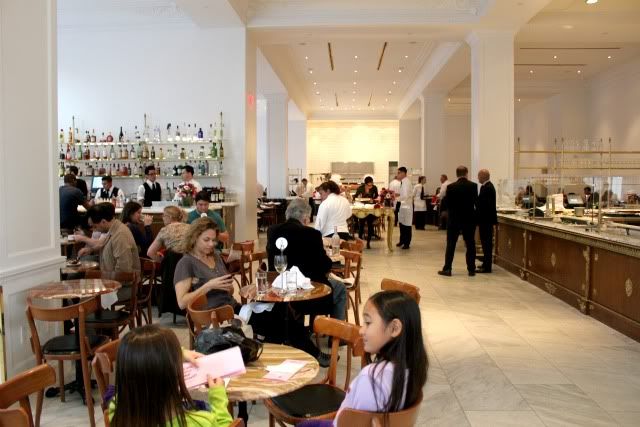 Final Stop:Orochon-Ramen
This place might sound familiar if you are a fan of Man Vs. Food. Remember the episode with the huge bowl of insanely spicy noodles? Yeah that's the place. TK and I love Ramen but don't know of many places in the desert that serve a decent bowl so we were pretty excited about this place and it was definitely worth the trip!
Sometimes love is found over noodles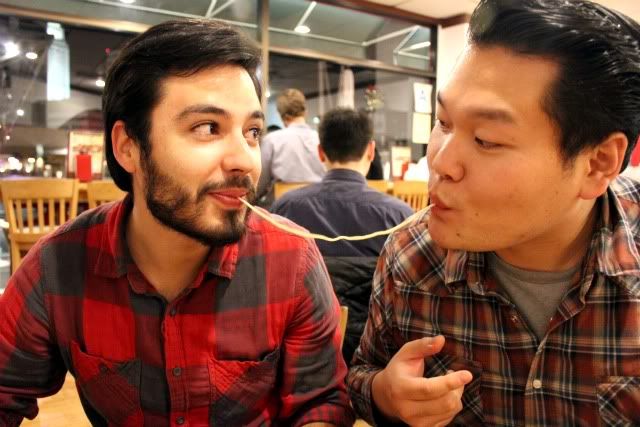 We ended the night satisfied and with a good movie. and maybe a few pounds heavier. Success!