December 28th my beautiful little niece turned two years old. Two! How did this happen? Just yesterday I was booking a flight and rushing to L.A. to be there when she was born. Anyways, since she lives in California and does not get to visit as often as we would like, we wanted to throw her an awesome 2nd birthday party and my mom is the perfect person for that sort of thing. She turned my house into a princess palace sure to please any little girl let alone one who refers to herself as Princess Liela!
The whole family participated in pulling this shindig off. My sister in law Debbie made the adorable star cupcakes and I tried my hand the giant cupcake for the first time.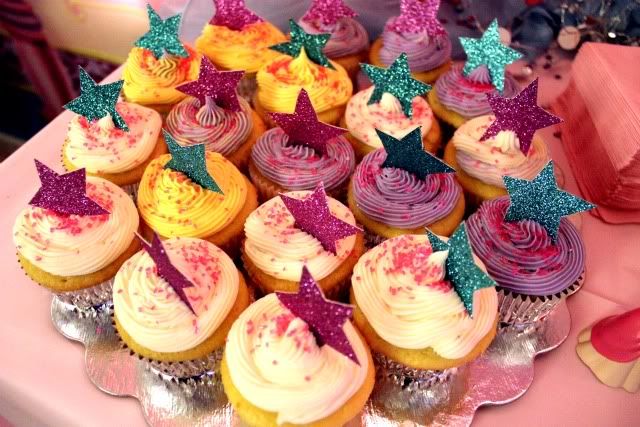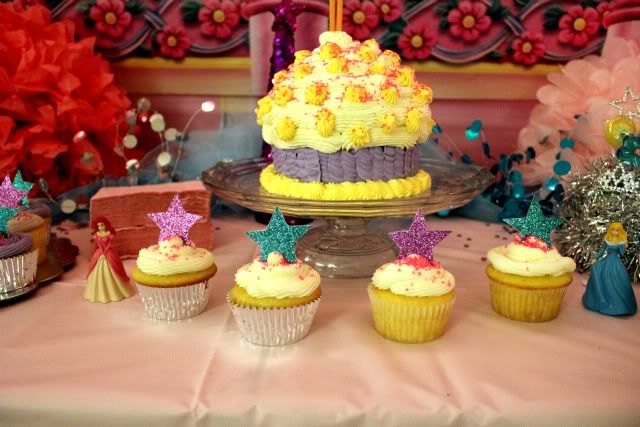 Liela found it all pretty amazing. When she walked in the door she went around the room saying "Ooo, pretty!"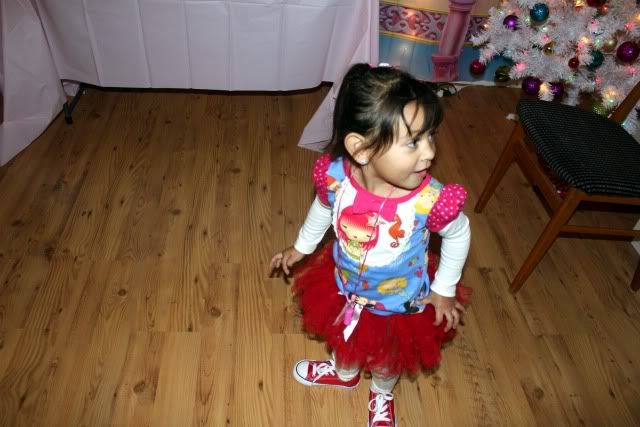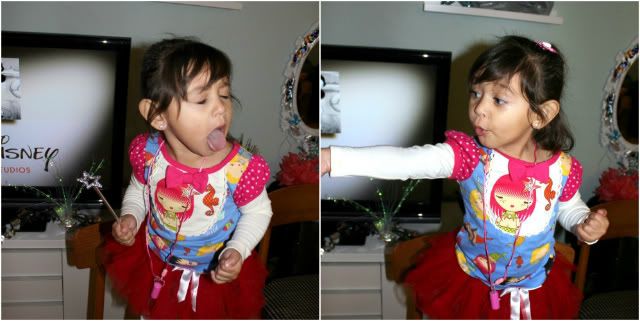 Of course, you can always get treats from Grandpa!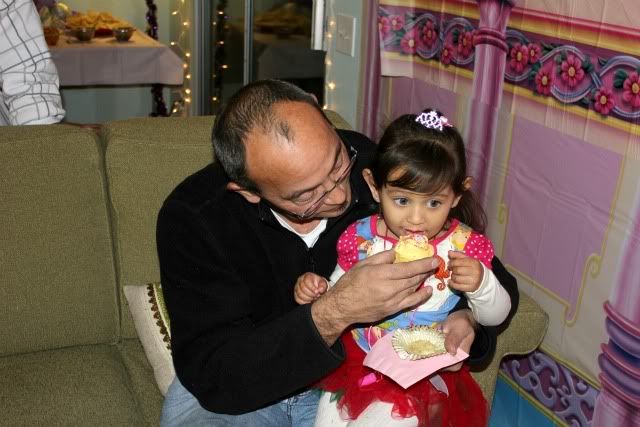 At the wise ol' age of 2, she has become an excellent gift unwrapper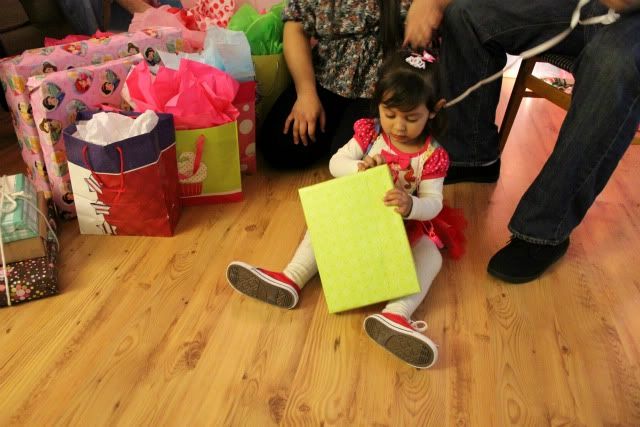 Liela loved her party and all her gifts and treats! I am so happy we were able to celebrate her birthday in Arizona this year!