The most exciting thing to happen to me this week is that Emily gave me a pen that not only switches from black to red...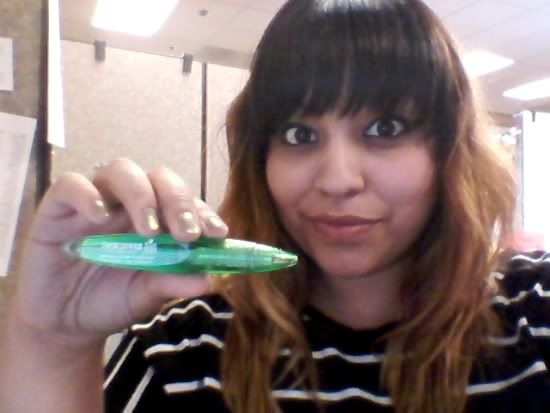 It also has a mirror for convenient and inconspicuous vanity checks.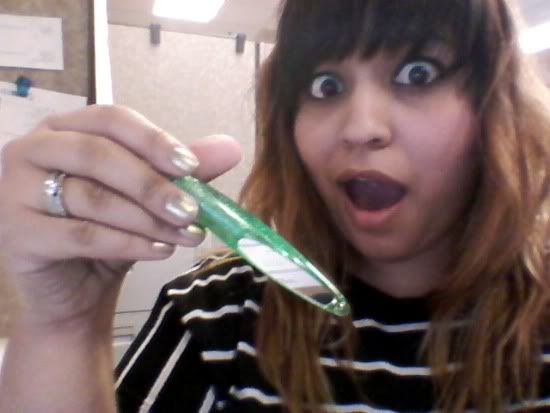 So add poor sleep and a stuffy nose and that pretty much sums up my week. But that does NOT have to be my weekend, right? Right!
My little sister Olivia turns 13 on Sunday so we have big plans to party it up the way 13 year olds party it up! I am just hoping it does not involve The Biebs.
Here are some links I enjoyed this week:
-
Vegan Nutella
? A must try
-
This
is why I love teachers. via @jlyoungsma
-Drew + Best Coast + Cute young celebs
here
...Do I need to
remind
you of my love for Drew?
-Maybe I should give Walmart
another shot
? Probably not. Via
MountainPotato
- I have seen so much Saved By The Bell related material this week, it makes me want to go home and
play the game
. These were my faves:
-
Interactive Youtube SBTB game
...what!?
-SBTB/Final Destination
Mash up
Via
CromeYellow
(BTW-Did you know I love Final Destination? All of them.I cannot get enough)
Have a great weekend!